Are you looking for the full draught order? Here it is- The big day is finally here! It's Day 1 of the 2021 NFL Draft! Before long, 259 different players will officially be welcomed to the NFL as part of this year's rookie class. Some will be big names — perhaps quarterbacks — taken within the first few minutes of action. Some will go down in history as potential underdog tales, late-round bets that turned out to be gems in the rough. On draught day, though, they will all reflect on hopeful days ahead, both for their own futures and for their new teams.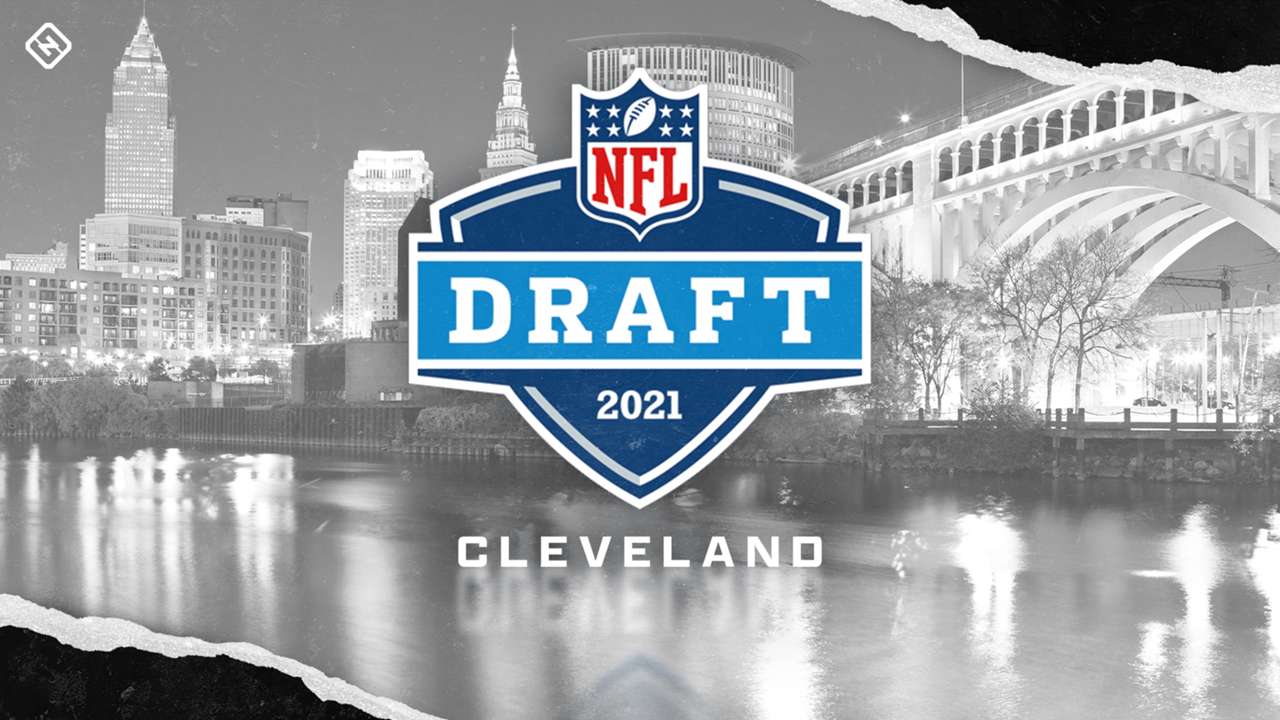 What is the exact order of the 259 selections? We're glad you asked. Below, you'll find a complete rundown of every single pick, round by round, slated for the 2021 draught, including compensatory selections and picks previously swapped via trade.
Note: The Patriots, Raiders, and Saints all forfeited single draught picks as a result of NFL discipline. New England surrendered a third-round pick for its alleged illegal filming of an opponent's 2019 game, while the Raiders and Saints surrendered sixth-round picks as a result of COVID-19 protocol violations in 2020.
Round 1
Jacksonville Jaguars
New York Jets
San Francisco 49ers (from Miami via Houston)
Atlanta Falcons
Cincinnati Bengals
Miami Dolphins (from Philadelphia)
Detroit Lions
Carolina Panthers
Denver Broncos
Dallas Cowboys
New York Giants
Philadelphia Eagles (from Miami via San Francisco)
Los Angeles Chargers
Minnesota Vikings
New England Patriots
Arizona Cardinals
Las Vegas Raiders
Miami Dolphins
Washington Football Team
Chicago Bears
Indianapolis Colts
Tennessee Titans
New York Jets (from Seattle)
Pittsburgh Steelers
Jacksonville Jaguars (from Rams)
Cleveland Browns
Baltimore Ravens
New Orleans Saints
Green Bay Packers
Buffalo Bills
Baltimore Ravens (from Kansas City)
Tampa Bay Buccaneers
Round 2
Jacksonville Jaguars
New York Jets
Atlanta Falcons
Miami Dolphins (from Houston)
Philadelphia Eagles
Cincinnati Bengals
Carolina Panthers
Denver Broncos
Detroit Lions
New York Giants
San Francisco 49ers
Dallas Cowboys
Jacksonville Jaguars (from Minnesota)
New England Patriots
Los Angeles Chargers
Las Vegas Raiders
Arizona Cardinals
Miami Dolphins
Washington Football Team
Chicago Bears
Tennessee Titans
Indianapolis Colts
Pittsburgh Steelers
Seattle Seahawks
Los Angeles Rams
Kansas City Chiefs (from Baltimore)
Cleveland Browns
New Orleans Saints
Buffalo Bills
Green Bay Packers
Kansas City Chiefs
Tampa Bay Buccaneers
Round 3
Jacksonville Jaguars
New York Jets
Houston Texans
Atlanta Falcons
Cincinnati Bengals
Philadelphia Eagles
Denver Broncos
Detroit Lions
Carolina Panthers
Washington Football Team (from San Francisco)
Dallas Cowboys
New York Giants
Los Angeles Chargers
Minnesota Vikings
Las Vegas Raiders (from Arizona)
Las Vegas Raiders
Miami Dolphins
Washington Football Team
Chicago Bears
Philadelphia Eagles (from Indianapolis)
Tennessee Titans
New York Jets (from Seattle)
Pittsburgh Steelers
Los Angeles Rams
Cleveland Browns
Minnesota Vikings (from Baltimore)
Cleveland Browns (from New Orleans)
Green Bay Packers
Buffalo Bills
Baltimore Ravens (from Kansas City)
Tampa Bay Buccaneers
New England Patriots
Los Angeles Chargers
New Orleans Saints
Dallas Cowboys
Tennessee Titans
Detroit Lions (from Rams)
San Francisco 49ers
Los Angles Rams
Baltimore Ravens
New Orleans Saints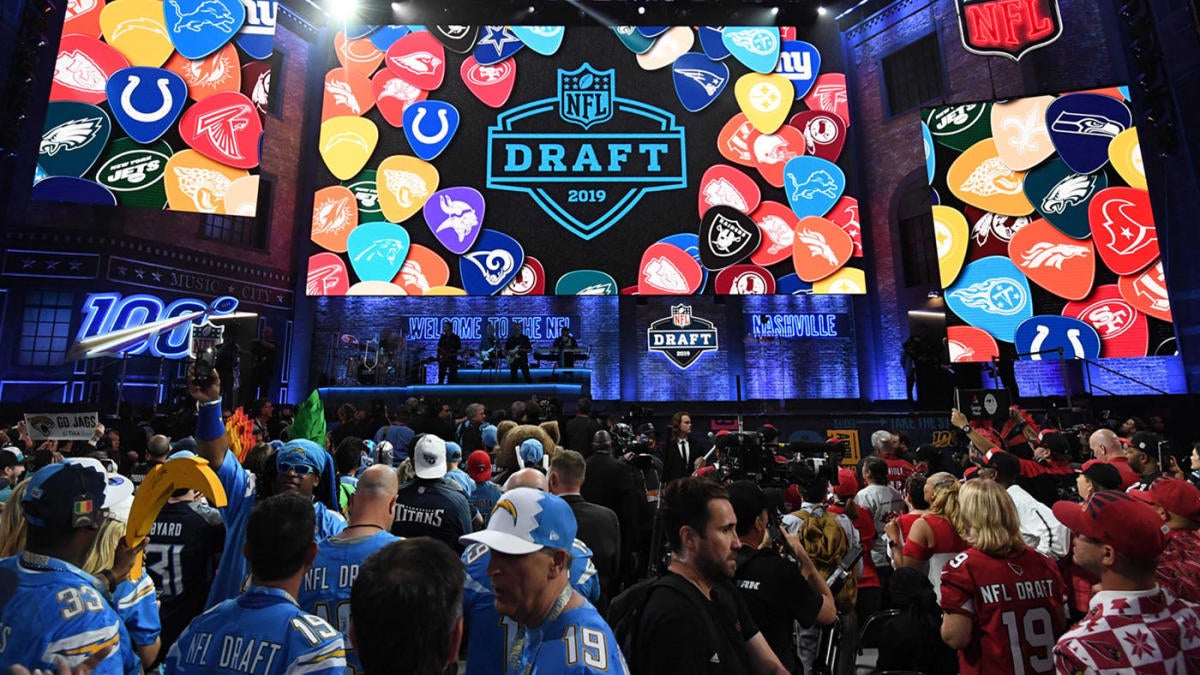 Round 4
Jacksonville Jaguars
New York Jets
Atlanta Falcons
Houston Texans
Cleveland Browns (from Philadelphia)
Cincinnati Bengals
Detroit Lions
Carolina Panthers
Denver Broncos
Dallas Cowboys
New York Giants
San Francisco 49ers
Los Angeles Chargers
Minnesota Vikings
New England Patriots
Las Vegas Raiders
New England Patriots (from Arizona via Houston)
Philadelphia Eagles (from Miami)
Washington Football Team
Minnesota Vikings (from Chicago)
Tennessee Titans
Indianapolis Colts
Pittsburgh Steelers
Seattle Seahawks
Jacksonville Jaguars (from Rams)
Baltimore Ravens
Cleveland Browns
New Orleans Saints
Minnesota Vikings (from Buffalo)
Green Bay Packers
Baltimore Ravens (from Kansas City)
Tampa Bay Buccaneers
Dallas Cowboys
New England Patriots
Pittsburgh Steelers
Los Angeles Rams
Green Bay Packers
Minnesota Vikings
Kansas City Chiefs
Round 5
Jacksonville Jaguars
New York Jets
Houston Texans
Atlanta Falcons
Cincinnati Bengals
Philadelphia Eagles
Carolina Panthers
Denver Broncos
Detroit Lions
New York Jets (from Giants)
San Francisco 49ers
Miami Dolphins (from Philadelphia via Dallas)
Minnesota Vikings
Houston Texans (from New England)
Los Angeles Chargers
Arizona Cardinals
Buffalo Bills (from Las Vegas)
Las Vegas Raiders (from Miami)
Washington Football Team
Chicago Bears
Indianapolis Colts
Tennessee Titans
Las Vegas Raiders (from Seattle)
Minnesota Vikings (from Pittsburgh via Baltimore)
Cleveland Browns (from Rams)
Jacksonville Jaguars (from Cleveland)
Baltimore Ravens
San Francisco 49ers (from New Orleans)
Green Bay Packers
Buffalo Bills
Kansas City Chiefs
Tampa Bay Buccaneers
New England Patriots
Green Bay Packers
Dallas Cowboys
San Francisco 49ers
Kansas City Chiefs
Atlanta Falcons
Atlanta Falcons
Baltimore Ravens
Round 6
Los Angeles Chargers (from Jacksonville via Tennessee)
New York Jets
Atlanta Falcons
New England Patriots (from Houston)
Philadelphia Eagles
Cincinnati Bengals
Carolina Panthers (from Denver)
Dallas Cowboys (from Detroit)
New York Jets (from Carolina)
San Francisco 49ers
Houston Texans (from Dallas via New England)
New York Giants
New England Patriots
Los Angeles Chargers
Minnesota Vikings
Las Vegas Raiders
New York Giants (from Arizona)
Cincinnati Bengals (from Miami via Houston)
Houston Texans (from Washington via Las Vegas and Miami)
Chicago Bears
Tennessee Titans
Indianapolis Colts
Kansas City Chiefs (from Pittsburgh via Miami)
Chicago Bears (from Seattle via Miami)
Los Angeles Rams
Baltimore Ravens
Cleveland Browns
Houston Texans (from New Orleans)
Buffalo Bills
Green Bay Packers
Tennessee Titans (from Kansas City)
Pittsburgh Steelers (from Tampa Bay)
Tampa Bay Buccaneers
New Orleans Saints
Atlanta Falcons
Green Bay Packers
Chicago Bears
Carolina Panthers
Minnesota Vikings
Philadelphia Eagles
Philadelphia Eagles
Carolina Panthers
Dallas Cowboys
Chicago Bears
Round 7
New Orleans Saints (from Jacksonville)
San Francisco 49ers (from Jets)
Miami Dolphins (from Houston)
Tennessee Titans (from Atlanta via Miami)
Houston Texans (from Cincinnati)
Philadelphia Eagles
Cincinnati Bengals (from Detroit via Seattle)
Buffalo Bills (from Carolina)
Denver Broncos
Dallas Cowboys
Denver Broncos (from New York Giants)
Philadelphia Eagles (from San Francisco)
Los Angeles Chargers
New England Patriots
Arizona Cardinals
Washington Football Team (from Las Vegas)
Pittsburgh Steelers (from Miami)
Washington Football Team
Arizona Cardinals (from Las Vegas through Chicago)
Indianapolis Colts
Jacksonville Jaguars (from Tennessee)
Seattle Seahawks
Tampa Bay Buccaneers (from Pittsburgh)
Los Angeles Rams
Denver Broncos (from Cleveland)
Pittsburgh Steelers (from Baltimore)
New Orleans Saints
Green Bay Packers
Cleveland Browns (from Buffalo)
Miami Dolphins (from Kansas City)
Tampa Bay Buccaneers
---
NFL Draft | Don't forget to follow us on Twitter @njtimesofficial. To get the latest updates
(Visited 1 times, 1 visits today)