As the global population grows, so will the demand for inexpensive and clean energy
Sustainable Development Goal 7 ensures that energy is value for money, reliable, sustainable, and modern.
Sustainable energy is a key enabler for enhancing the quality, accessibility, and dependability of the services that people rely on to live. Lighting, operating medical devices and life-saving procedures, cooking, heating, cooling, and digital connectivity all require energy. Poor educational performance, is a result of low levels of electricity access. Sustainable energy measures can help to reduce indoor air pollution and its associated health risks. More will have long-term consequences for the developing brains as well as the lungs of these children.
Afghanistan`s Sustainable Development Goal 7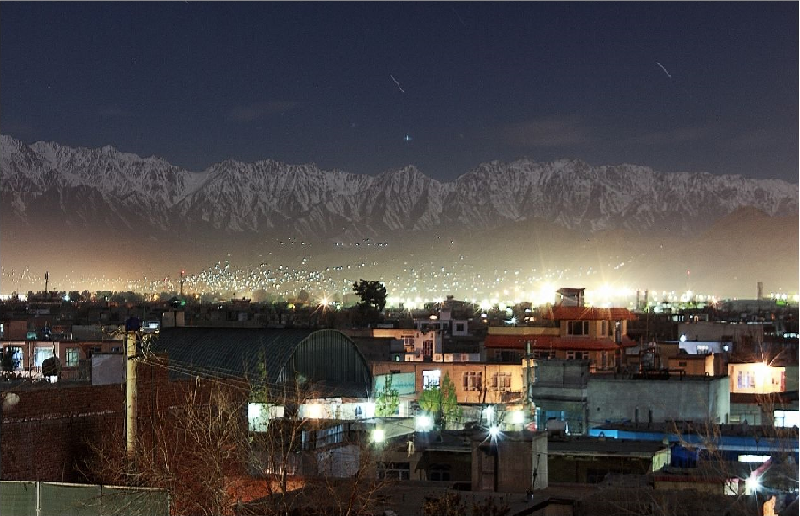 Although Afghanistan made significant progress in energy capability, targets are still required to be met. Policymakers across Afghanistan have acknowledged that electricity is fundamental to socioeconomic development. A recent report by the Sustainable Development Solutions Network (SDSN) ranks Afghanistan 139 out of 193 countries. This is in terms of sustainable development. Afghanistan, is currently among the fastest electrifying countries with a total score of 54.22%.
The global electrification rate reached 89%, with 840 million people without access to electricity. Down from 1 billion in 2016 and 1.2 billion in 2010. Reaching delicate and exhausted urban grids, as well as hard to reach locations, will be difficult. By 2030, an estimated 650 million people are at risk of not having electricity. UNICEF's contribution to achieving this goal focuses on collaborating with partners to support sustainable energy. More off-grid energy solutions such solar lighting for schools, solar pumps in drought-prone communities is required. Disaggregated data on children's energy access and benefits is even scarcer. This is also applies to specific data on sustainable energy access.
Sustainable Development Projects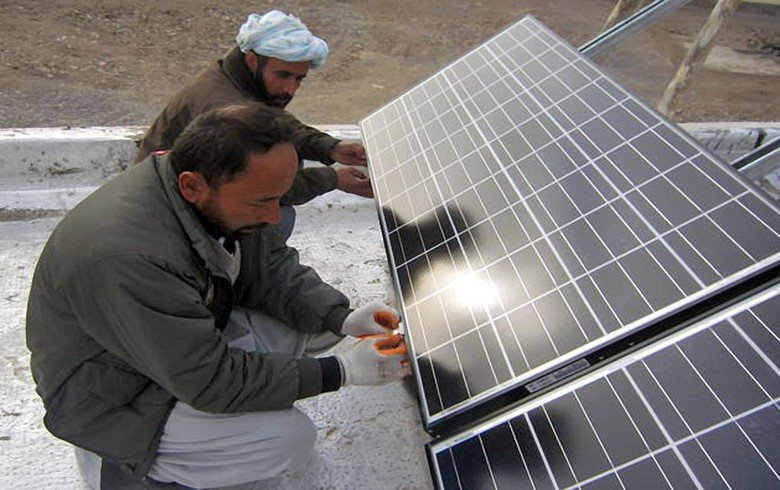 Amid the COVID-19 crisis, an innovative solar mini-grids project was set to lead relief and hope to Afghanistan. An innovative solar mini-grids project will lay the groundwork for Afghanistan's mini-grids market. This is to reduce CO2 emissions while addressing rural energy poverty and promoting a green recovery during the COVID-19 crisis.
The Green Climate Fund (GCF) approved $17.2 million in funding for the $21.4 million project. The project will be implemented by the Ministry of Rural Rehabilitation & Development in a collaboration with UN Development Programme (UNDP). Renewable energy mini-grids are self-contained energy systems that operate autonomously in the regional power grid. Mini-grids have sparked curiosity for bridging the energy access gap in areas where expanding the national grid would be too expensive.
The Energy Poverty Problem In The Country`s Rural Areas
Extreme hunger and poverty are identified as key issues in the country's Nationally Determined Contribution (NDC). The Paris Climate Agreement, and climate change has the potential to exacerbate both. The COVID-19 crisis created more difficulty. Rural energy poverty is at the core of these tangled up crises. 30% of Afghanistan`s national grid receive electricity. For their basic energy needs, most people without access to the national grid rely on costly and polluting diesel generators or kerosene.
In rural areas, 95% of people use wood or charcoal to cook and heat their homes. As a result, health issues such as air pollution and forest degradation arise. CO2 emissions of 2.76 million tons would be released each year. If most people without access to the national grid rely on diesel generators to achieve their energy needs. Mini-grids can help with this. Mini-grids have the potential to bring stable electricity to communities while reducing air pollution & greenhouse gas emissions. They are a quickly deployable solution that is expected to be cheaper in the near future.
Making Clean & Inexpensive Energy Possible
The project will lay the groundwork for a national mini-grids market by developing appropriate policies and regulations, green procurement guidelines, institutional frameworks, delivery models and financing, technological solutions, and capacity building.
SDGs | Don't forget to follow us on Twitter @njtimesofficial. To get latest updates
(Visited 6 times, 1 visits today)