Exercise with a (mask) veil doesn't appear to restrict real exercise limit, as per an examination letter distributed online June 30 in JAMA Network Open.
Matthew Kampert, D.O., from the Cleveland Clinic, and associates surveyed whether cover wearing during exercise pressure testing (EST) to top fatigue incites clinically showed security concerns. Twenty never-smoker, sound, casually dynamic grown-ups (11 men) took an interest in treadmill EST wearing no cover, N95 veil, and material cover (with PM₂.₅ actuated carbon channel).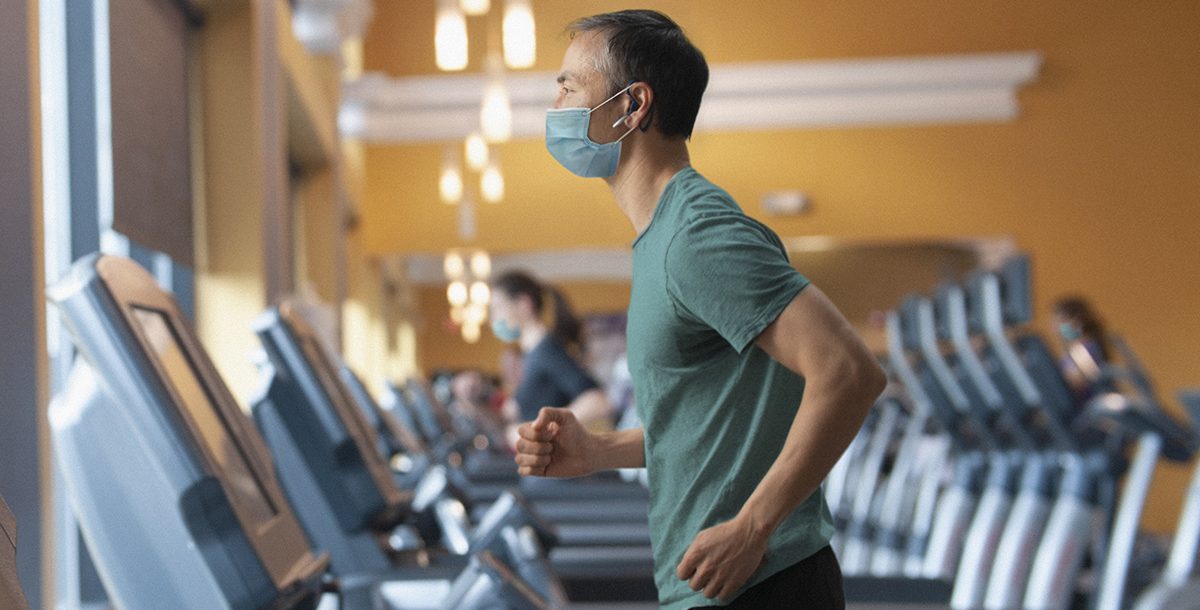 The analysts found that performing EST with a cover yielded lower top exercise oxygen take-up and pulses versus no veil. No member in any test condition showed proof of a clinical sign requiring EST end before deliberate end related with the accomplishment of pinnacle fatigue.
Moreover, each condition brought about top exercise esteems that for the most part stayed inside ordinary cutoff points. Mean exercise length was longer without a cover (591 seconds versus 548 seconds with a fabric veil and 545 seconds with a N95 cover).
Seen breathing opposition was higher with one or the other veil and feeling sticky was almost certain with one or the other cover.
"In spite of the fact that it is conceivable that wearing a veil applied an actual limit on practice limit, the clinical significance of such a chance isn't upheld by these information," the writers compose.
_______________
Exercise | Don't forget to follow us on Twitter @njtimesofficial. To get latest updates
(Visited 1 times, 1 visits today)