US President Joe Biden said he planned to meet Russian President Vladimir Putin soon, and the White House said continuing differences between the US and Russia did not need to be resolved ahead of a summit.
Despite Russia's buildup of military forces near Ukraine, Biden told reporters at the White House that he wanted to meet Putin.
"It has no bearing on my willingness to speak with him one-on-one, and you'll note he had more troops before. He has withdrawn troops, "he said.
When asked about his meeting with Putin in June, he said: "I'm sure that we'll be able to pull it off. We don't have a set time or place. That is currently being worked on. "
The US has stated its support for Ukraine in the face of what US Secretary of State Antony Blinken described as Moscow's "reckless" troop buildup this week.
While the US president is in Europe in mid-June for a Group of Seven meetings in Britain and talks with NATO allies in Brussels, Biden, and his advisers would like to add a summit with Putin in a third region.
However, negotiations with the Russians on the summit's venue are ongoing, according to White House spokeswoman Jen Psaki.
"We're working through some logistics-venue, location, time, agenda, all the details-that were bound to come up at some point. It's entirely up to them what they want to accomplish, "she said.
According to Russian news agency TASS, Kremlin spokesman Dmitry Peskov, Russia is looking into the prospect of a Putin-Biden meeting.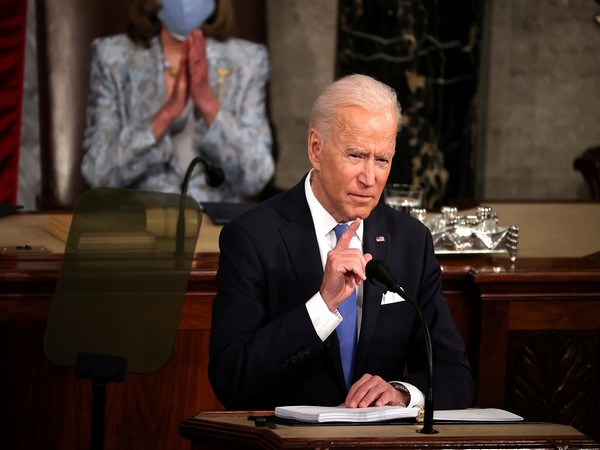 "We continue to evaluate the situation," Peskov said when asked if the Russian side had formally agreed to the planned summit.
The US has many complaints about Russia, including the treatment of imprisoned Kremlin critic Alexei Navalny. However, Psaki stated that these issues do not need to be addressed before the Biden-Putin meeting.
"Obviously, the president, Secretary (of State Antony) Blinken, and National Security Adviser (Jake) Sullivan discussed human rights, freedom of speech, freedom of expression, and values with their counterparts. However, the invitation to have a dialogue and a conference was not extended with the condition that any issue is addressed in advance. We anticipate that we will continue to disagree, "she said.
---
Biden | Don't forget to follow us on Twitter @njtimesofficial. To get latest updates
(Visited 2 times, 1 visits today)