To restart stalled denuclearization negotiations, US Secretary of State Antony Blinken says Washington will look for deeds rather than words.
According to US Secretary of State Antony Blinken, North Korea must determine if it wants to participate in diplomatic efforts to achieve Korean Peninsula denuclearization.
Negotiations to persuade Pyongyang to give up its nuclear weapons program have stalled after the failure of the third summit between President Joe Biden's predecessor, Donald Trump, and North Korean leader Kim Jong Un.
"I hope that North Korea will take advantage of this opportunity to engage diplomatically and to see if there are ways to move forward toward the goal of denuclearization of the Korean peninsula," Blinken said at a news conference in London on Monday.
"And then we'll try to see not only what North Korea says, but what it actually does," Blinken said.
"I think it is up to North Korea to determine whether or not to engage on that basis."
North Korea had earlier lashed out at the US in a series of tweets, claiming that recent remarks from Washington were evidence of a hostile policy that demanded a corresponding response.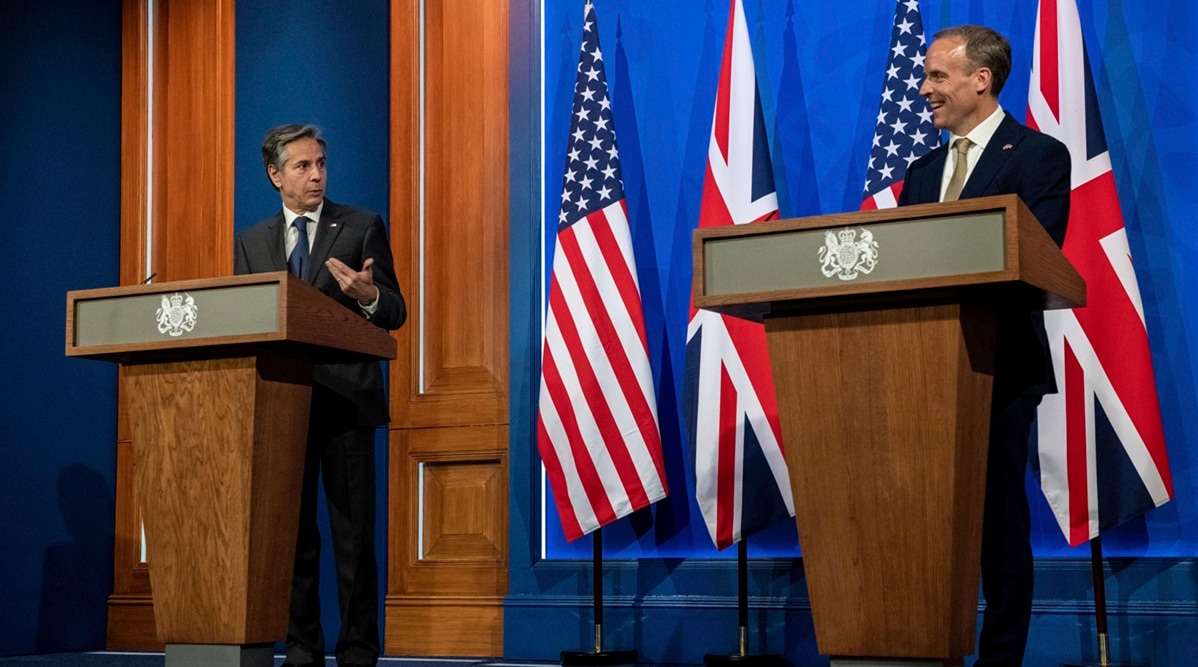 Following a lengthy analysis, the Biden administration unveiled its new North Korea strategy on Friday.
China's UN Ambassador, Zhang Jun, expressed hope that the review would put more focus on dialogue rather than pressure. China is Pyongyang's neighbour and ally.
"Based on what we have seen in recent years, we conclude that diplomatic efforts are heading in the right direction," Zhang told reporters in New York on Monday. "We also hope that both sides will… refrain from disruptive and confrontational acts and make greater efforts by resuming dialogue."
'There is no great deal.'
Under the new strategy, the US will pursue diplomacy but will not seek a "grand deal" with North Korean leader Kim Jong Un.
Biden's strategy seeks to strike a balance between Trump's efforts and those of former President Barack Obama, who declined substantive diplomatic engagement unless Pyongyang took measures to alleviate tensions.
North Korea needs the United States and its allies to lift economic sanctions imposed over its nuclear programme, but has so far rejected diplomatic efforts from the Biden administration.
The White House has not stated whether it would make concessions to entice North Korea to resume talks.
Blinken is in the UK capital for the first Group of Seven meeting in two years.
Blinken discussed Biden's new strategy with his counterparts from Japan and South Korea.
The US's top diplomat admitted that successive governments, including those of the Democratic Party, have struggled to halt North Korea's nuclear programme, which has conducted six atomic bomb tests since 2006.
"What we now have is a strategy that calls for a calibrated, realistic approach that is open to and will explore diplomacy with North Korea to try to make practical progress," Blinken said.
The three-day talks in London will pave the way for a leaders' summit next month in southwest England, on Biden's first international trip as US president.
---
  Blinken | Don't forget to follow us on Twitter @njtimesofficial. To get latest updates
(Visited 2 times, 1 visits today)