Just days before Google I/O, which begins on Tuesday, a new leak provides insight into what could happen during the annual developer conference, revealing what Android 12 may look like. A new Jon Prosser video reveals what appears to slide from an Android 12 presentation.
The first diagram establishes the tone: 'A lovely new experience,' 'Strengthening privacy and security protection,' and 'Your two devices work better together.'
Obviously, the usual cautions about leaked materials apply; it is not guaranteed that this is the final interface, or that the number will be exposed during I/O. The most intriguing slide in Prosser's video, however, reveals what appears to be a new Android 12 user interface, complete with a new media widget, lightest toggle, weather widget, analog clock widget, snooze/dismiss toggle, and stacked alerts (under the rectangle):
Earlier leaks of Android 12 showed stacked widgets that resemble the iOS 14 Smart Stacks. Earlier XDA leaks revealed new topics and an Android 12 chat widget. Google's Android 12 developer previews have contained a few minor tweaks and developer-focused features, while some major UI changes, such as stacked widgets and a new lock screen with larger clock text, have been rumored.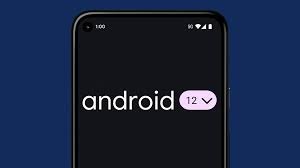 Prosser displays an I/O video with updated alerts, a new keyboard design, and a new lock screen with a larger clock, all of which seem to confirm previously leaked information.
If the latest leaks are right, Android 12 may be the most significant OS update in many years. We'll find out more in a few days when the annual I/O conference kicks off.
---
Android 12 | Don't forget to follow us on Twitter @njtimesofficial. To get latest updates
(Visited 4 times, 1 visits today)