The US signed an agreement to sell F-35 fighters, drones, and advanced missiles to the United Arab Emirates ninety minutes before President Joe Biden took office on 20 January.
It was part of a whirlwind of last-minute agreements announced by Former President Donald Trump to Congress in his final two months in office, pushing the Biden administration to make swift decisions about whether or not to continue with the geopolitically sensitive arms sales.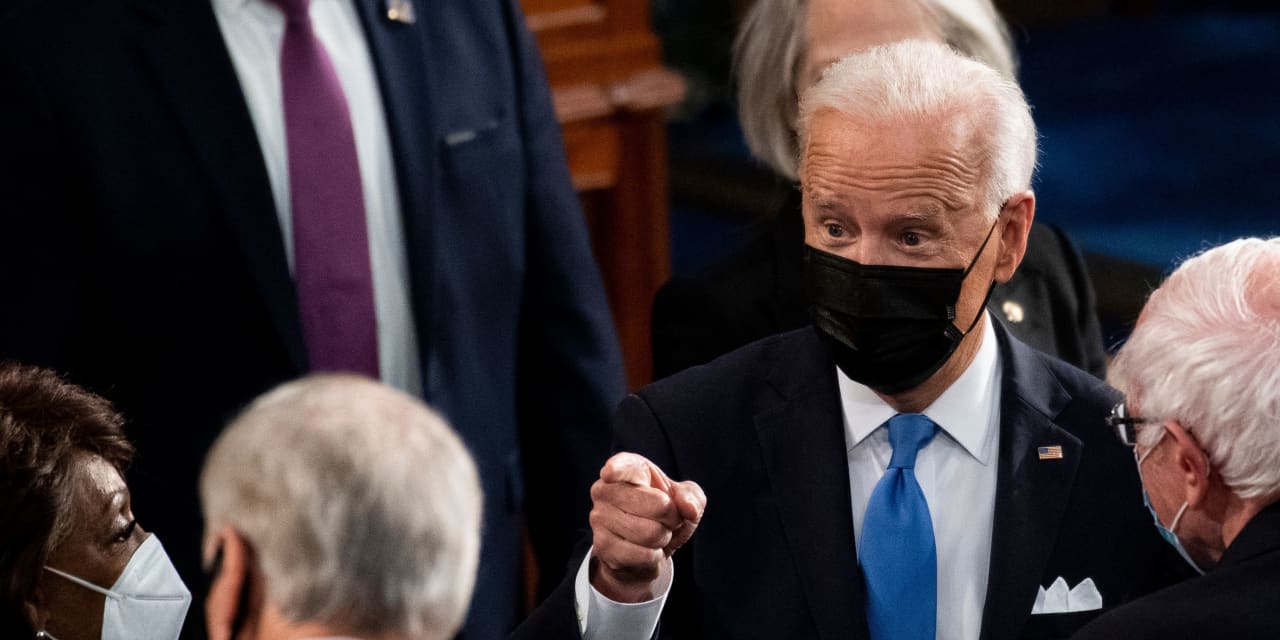 To the surprise of some Democratic allies, Biden has so far held the lion's share of Trump's more contentious agreements. Executives from five major defense contractors who demanded anonymity in order to talk openly were also taken aback by the pace at which the Biden administration deliberated.
In the longer term, those executives and five more people in and around the administration told Reuters that Biden's strategy will change to prioritize human rights over Trump's more commercial approach to exporting military equipment.
Biden's stance on arms exports, especially on reducing weapons used to attack others, could affect sales at Boeing Co (BA.N), Raytheon Technologies Corp (RTX.N), and Lockheed Martin Corp. (LMT.N). This means fewer bullets, bombs, and missiles, while security products like radars, surveillance equipment, and anti-attack defenses are authorized.
In an interview last week, Raytheon's CFO Neil Mitchill said that offensive munitions exports are "going forward, the kinds of sales that we were talking about have been decreasing," adding that there has been a multi-year downward trend in offensive weapon sales to foreign customers.
Boeing and Lockheed Martin declined to comment.
During the early days of the Biden administration, officials halted military sales to Middle Eastern partners, including sales of Raytheon and Boeing precision-guided munitions to Saudi Arabia.
Due to losses in Saudi Arabia's war with Yemen, it was eventually decided to only sell the Kingdom "defensive" weaponry, while restricting weapons that could be used to strike.
Biden's team eventually agreed to stick with the big UAE contract. Amnesty International, a human rights organization, quickly condemned the ruling, as did Senator Robert Menendez, Chairman of the influential Senate Foreign Relations Committee.
One former US official familiar with the Biden transition team's thinking noted that certain aspects of the F-35 sale still need to be negotiated, giving them leverage as the Abraham Accords between the UAE and Israel are enforced. The F-35 sale was a side deal to the agreements.
DEFENSE POTENTIAL
However, weapons agreements like Trump's agreement with the UAE, as well as those with governments with poor human rights records, seem much less likely from the Biden White House.
"While economic stability will remain a consideration" in evaluating arms sales, the Biden Administration will "reprioritize" other considerations such as US national security, human rights, and nonproliferation, a US official told Reuters.
"I'm optimistic that when we hear comments that endorse human rights as being front and centre in weapons transfer deliberations, we'll see that play out in real decisions, not just words," Rachel Stohl, vice president at the Stimson Center in Washington, said.
During the transition time from election day in November to Biden's inauguration, Trump's team notified Congress of $31 billion in international weapons sales. Before a deal to sell a weapon may be signed, most international military sales are notified to Congress.
According to Bill Hartung, director of the Center for International Policy's Arms and Security Program, foreign military sales under Trump averaged $57.5 billion per year, compared to $53.9 billion per year during his predecessor Barack Obama's eight years in office, in 2020 dollars.
According to a State Department official, Biden's acceptance of many late-Trump agreements would smooth the political and diplomatic transition from one administration to the next. In the case of the UAE agreement, the official said that it helps the two countries "meet our common strategic objectives to create a stronger, interoperable, and more competent security partnership."
As Lockheed CEO Jim Taiclet told Reuters late last year, "alliances are very important… Foreign Military Sales are part and parcel of that."
According to one person briefed on the State Department's backlog, the Biden administration inherited a backlog of over 500 military export deals teed up by the Trump administration.
According to Rachel Stohl of the Stimson Center, Biden's State Department team is "looking at nations, individual weapons systems, and individual sales" in the future. However, as more appointees take their positions at the State Department, she believes there will be a "paradigm change in the way that weapons sales are seen as part of holistic efforts to create and establish alliances and capacity."
---
 Biden | Don't forget to follow us on Twitter @njtimesofficial. To get latest updates
(Visited 9 times, 1 visits today)