Billy Gunn, as a coach, is still an important part of AEW behind the scenes, and he is still active as an in-ring competitor. Despite being 58 years old, the WWE Hall of Famer is well-known for his physical condition.In an interview with Sports Illustrated's Justin Barrasso, Gunn described AEW as his Lazarus pit because it makes him feel young.
He stated that he enjoys his work with the company, and that being able to work with his sons, Austin and Colten, is a big part of that."I've had a fantastic career, and now I work for a company that makes me feel young," Gunn said. "I'll keep doing it as long as I can do it at a level that I'm happy with." It takes a lot of effort to stay in good shape, but it's all worthwhile. I also owe a lot to my children, who keep me young.
"I still have a lot of fun doing what I do."Speaking of his sons, Gunn discussed their progress in AEW. The duo is still in their early twenties, and Gunn noted that they require more experience. He did, however, mention that Austin and Colten are working with Shawn Spears and Tyler Breeze at their wrestling school, so he's confident they'll make the next step in their development."Colten and Austin feed off each other as well, and they're brothers," Gunn explained.
"They enjoy competition and have a great relationship." We all get along really well."They require experience." They need to work with men who are better than them. They are constantly in the vicinity of Shawn Spears and Tyler Breeze's school, and they work very hard at what they do. So, in order to advance, they must collaborate with people who are better than them. And they'll do it soon; it's just a matter of time. You don't want everything to happen too quickly because then nothing will sink in. It takes time, and that's what happened to me as well. It takes practise and time."Gunn is a regular on AEW Dark and AEW Dark: Elevation, but he'll be in the spotlight on November 19 when he competes in a singles match on AEW Rampage against Darby Allin.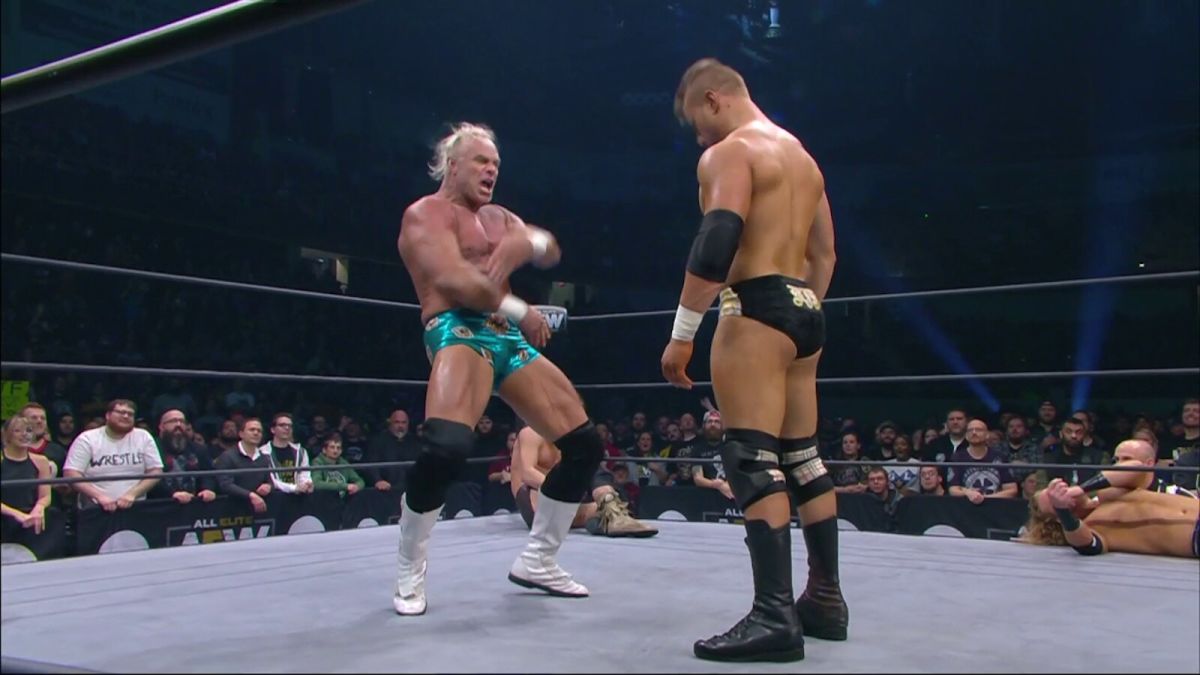 The veteran praised Allin for always giving it his all. Still, the Gunn Club's leader made it clear that the fan-favorite star has never faced someone like him before, and Allin will find out the hard way on Friday."Darby is willing to put everything on the line," Gunn said. "He has no reservations about him." Every time, you get everything he has. He said on Dynamite that he wants to be the biggest and baddest, and he's going to get it against me on Rampage. He's never encountered a train wreck like me before.
"I'm not built to flip and dive; I'm built to beat people up."When AEW Rampage airs on Friday at 10 p.m. EST, WrestleZone will have complete coverage.
______
Billy Gunn | Don't forget to follow us on Twitter @njtimesofficial. To get latest updates
(Visited 1 times, 1 visits today)