Boulder Beer Company, one of America's oldest and most storied craft breweries, is proud to introduce Bubbly By Nature, the Bubbly IPA. Boulder Beer Company has been intent on not only paying homage to its storied past, but also ushering in a more contemporary approach to its beer programme since its brand refresh at the beginning of the year.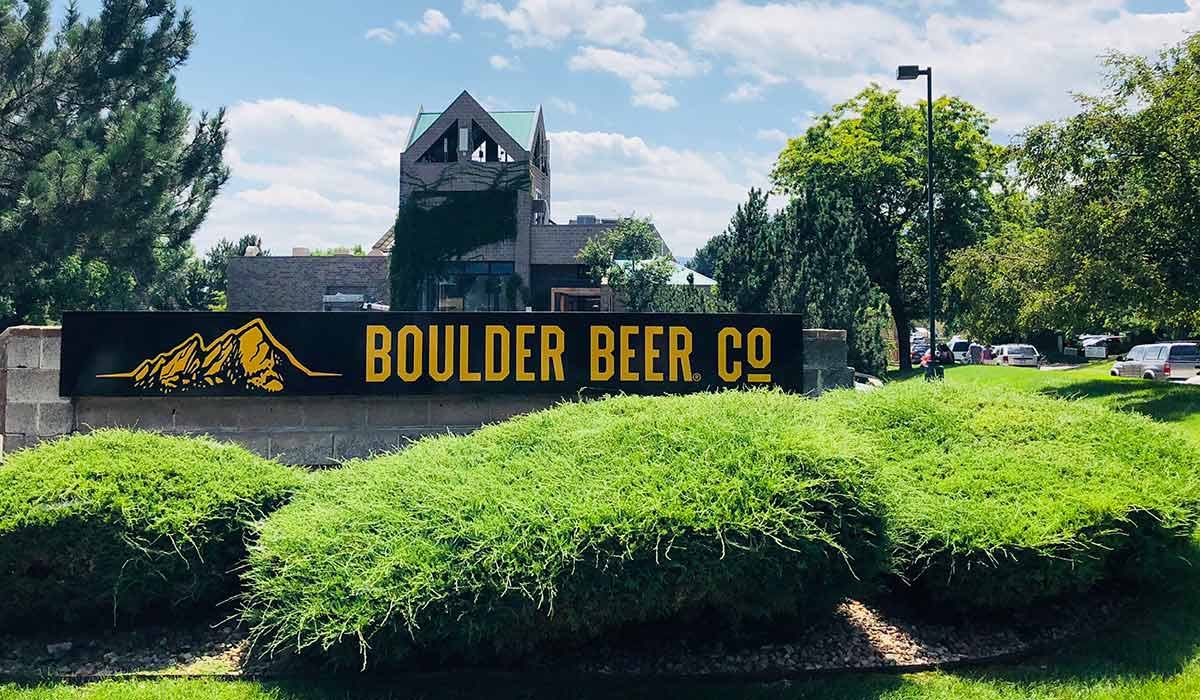 Bubbly by Nature pushes the boundaries of innovation by fusing elements from three of the most popular craft segments on the market: tropical and fruit-forward like modern IPAs, crisp and easy drinking like lagers, and more fruit-forward and lively like hard seltzers. This one-of-a-kind union produces its own naturally bubbly style.
We always try to look at style trend data not to see what everyone else is brewing, but to identify an opportunity that everyone else is missing," says Greg Owsley, founder of The Storied Brand and Boulder Beer Company's brand strategist. "So we went: fruity, citrusy IPAs are popular, crushable lagers are still popular, and seltzers are atomic. Could Boulder Beer develop our own original "Bubbly" recipe that highlights the best of all three styles? It is up to the drinkers to decide, but I believe the crew has nailed a brew that delivers an entirely unique and delicious pleasure."
"It's the perfect white space between lager, hard seltzer, and IPA," said Matthew Osterman, president and founder of Sleeping Giant. "We believe that this innovative new style hybrid will be the ideal combination of flavours and mouthfeel to become the ultimate summertime crusher."
Boulder Beer Company
Founded in 1979, Boulder Beer Company has been a pioneer in the craft brewing industry for 40 years. From their early days brewing in "The Goatshed" north of Boulder, to brewing and packaging for a regional audience out of their European-style brewhouse on Wilderness Place, to now partnering with their friends at Sleeping Giant and Stem Ciders to team up and fuel growth in sales and marketing efforts. Boulder Beer's passion for innovation and sustainability has seen them to their milestone 40th Anniversary in 2019 and will continue their legacy in the craft beer industry for years to come. Follow @BoulderBeerCo on Facebook, Instagram and Twitter. Learn more at boulderbeer.com
Stem Cider
Stem Ciders, based in Lafayette, Colorado, is a rapidly expanding regional cidery that distributes dry-focused craft ciders to 22 states and ships directly to consumers in 38 states. Stem continues to expand nationally, with a wholesale and retail focus, two Colorado retail locations, a transportation company, a wood distributor, a contract production business, and the recent launch of Acreage Provisions, a purveyor of specialty foods and dry goods from Colorado producers. Stem formed a sales and marketing partnership with Boulder Beer Company in Spring 2021 to represent Boulder Beer Brands globally. More information can be found at stemciders.com.
_________________
Boulder | Don't forget to follow us on Twitter @njtimesofficial. To get latest updates
(Visited 1 times, 1 visits today)