A man who pleaded guilty to taking elements within the rebels at the U.S. Capitol was sentenced on Monday to eight months in prison, marking the first sentence handed down for crimes relating to the Jan. 6 rebellion.
Paul Hodgkins pleaded guilty last month to obstructing congressional complaints, especially the counting of electoral votes, at some stage in the revolt. He spent approximately 15 minutes in the Senate chamber and changed into a visible in pix sporting a Donald Trump t-shirt and carrying a Trump flag.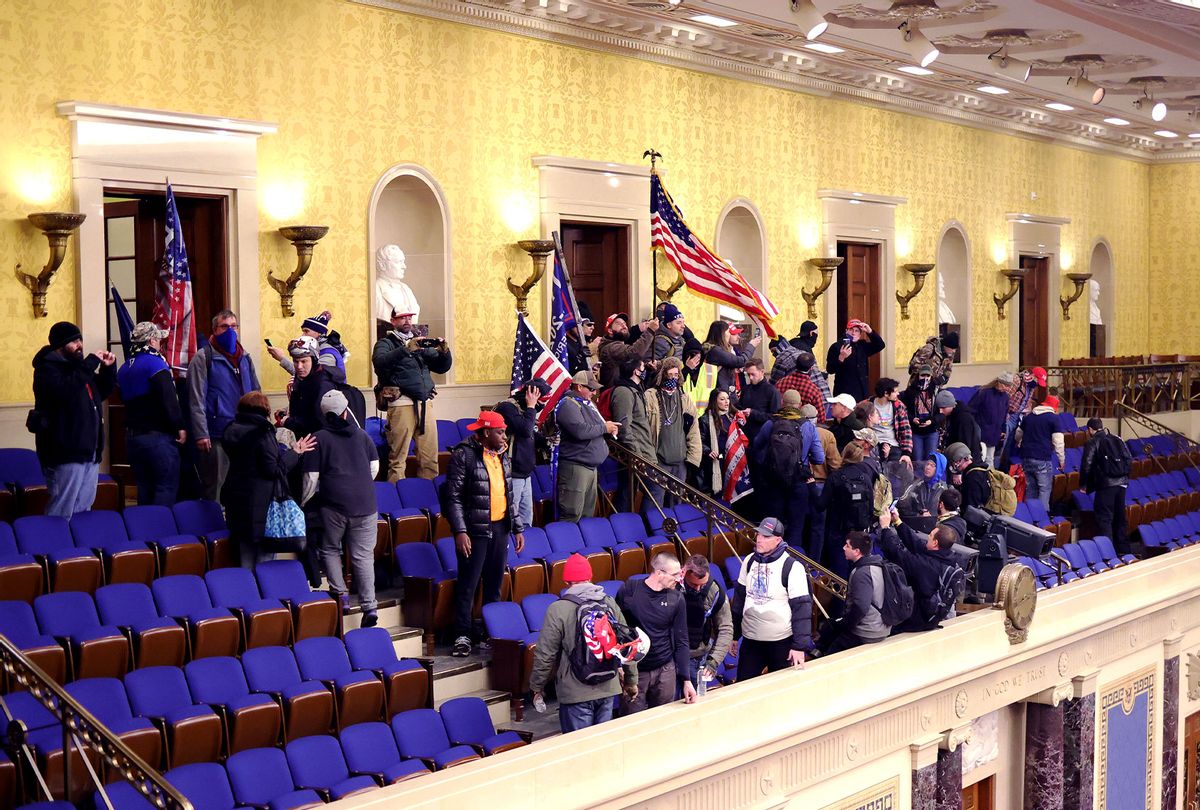 While coming into his plea last month, Hodgkins acknowledged that he took a selfie and joined a group of rioters inside the Senate chamber with the cause of obstructing the certification of the 2020 presidential election.
The 38-year-old from Florida is now the first Capitol rioter convicted of a prison associated with the riots to be given a sentence. However, his eight-month sentence is a way shorter than the 1.5-year time period the Justice branch asked for, citing that longer jail sentences could deter political violence.
While pronouncing the sentence, Randolph Moss called the Capitol attack "an assault on Democracy," but referred to Hodgkins' lack of a criminal record and willingness to accept duty as reasons for a lesser sentence.
Hodgkins' eight months in jail will be followed by years of supervised release.
While Hodgkins is the first, there are more than 200 different defendants who've been charged with the same or similar crimes who are awaiting sentences. Up to now, almost 20 rioters have entered guilty pleas and been sentenced for misdemeanor crimes.
---
Capitol | Don't forget to follow us on Twitter @njtimesofficial. To get the latest updates
(Visited 10 times, 1 visits today)