A viaduct support beneath a moving Mexico City Metro train collapsed on May 3 at 10:22 p.m., causing the train to crash onto a busy street beneath. At least 23 people were killed, and more than 70 were injured.
The accident happened near the Olivos Station on Line 12, the newest line on the Mexico City Metro, which is run by STC (Sistema de Transporte Colectivo). Two of the seven cars in the CAF FE-10 transit partially collapsed onto a busy main road. Some of those killed or injured were passengers in vehicles parked beneath the viaduct.
Line 12 opened in October 2012. The southern section on which the accident occurred consists of a nine-mile-long concrete viaduct. The viaduct was closed for 21 months in 2014-2015 due to concerns about construction quality and excessive rail wear, and re-opened after significant remedial work overseen by French consultants SYSTRA and TSO.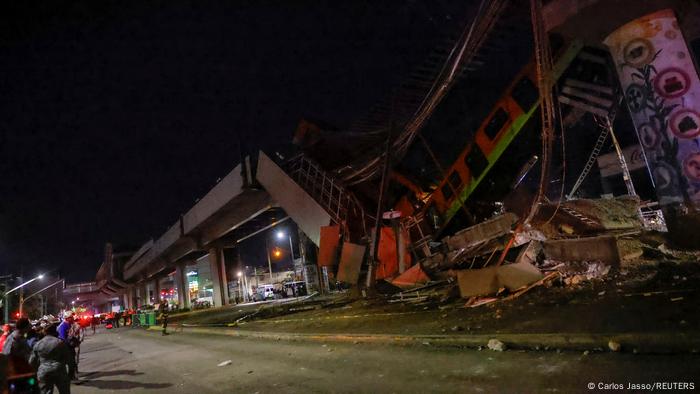 Line 12 shut down again in 2017 following a magnitude 7.1 earthquake that hit Mexico City on Sept. 19, 2017. The quake caused visible damage on the section south of Olivos. It re-opened after repairs on Oct. 30 2017.
________________________________________________________________________________________
Mexico | Don't forget to follow us on Twitter @njtimesofficial. To get latest updates
(Visited 10 times, 1 visits today)