WASHINGTON (AP) — On Thursday, both chambers of Congress passed legislation to fund the government through February 18, averting a government shutdown before a Friday deadline. The Senate voted 69-28 late Thursday to approve the short-term measure approved by the House hours earlier.
The bill, which is expected to be signed by President Joe Biden, gives Congress several weeks to work on a longer-term funding plan for the entire fiscal year.
After threatening to delay passage of the bill in the upper chamber, a group of Republican senators nearly forced a shutdown. They sought language prohibiting the use of federal funds to carry out a Biden administration mandate on workplace vaccinations, but the amendment failed 48-50. Kansas Republican Sen.
Roger Marshall, who introduced the amendment with Utah Republican Sen. Mike Lee, said the president's order will result in a significant number of job losses."This is about Kansas jobs. It's about jobs in Texas, Utah, and across the country "Before the vote, he told reporters on Capitol Hill. "An unconstitutional federal vaccine mandate will result in an economic shutdown and job losses at home."Is the federal government closed? Here's how it might affect you.
Biden announced last month a policy that large businesses (those with 100 or more employees) require workers to be vaccinated against COVID-19 or be regularly tested. Noncompliant businesses could face penalties of nearly $14,000 per violation. Several lawsuits have put the requirement on hold. A shutdown would have furloughed hundreds of thousands of nonessential federal employees, such as clerks, custodial staff, park rangers, and white-collar managers, forcing them to take time off without pay.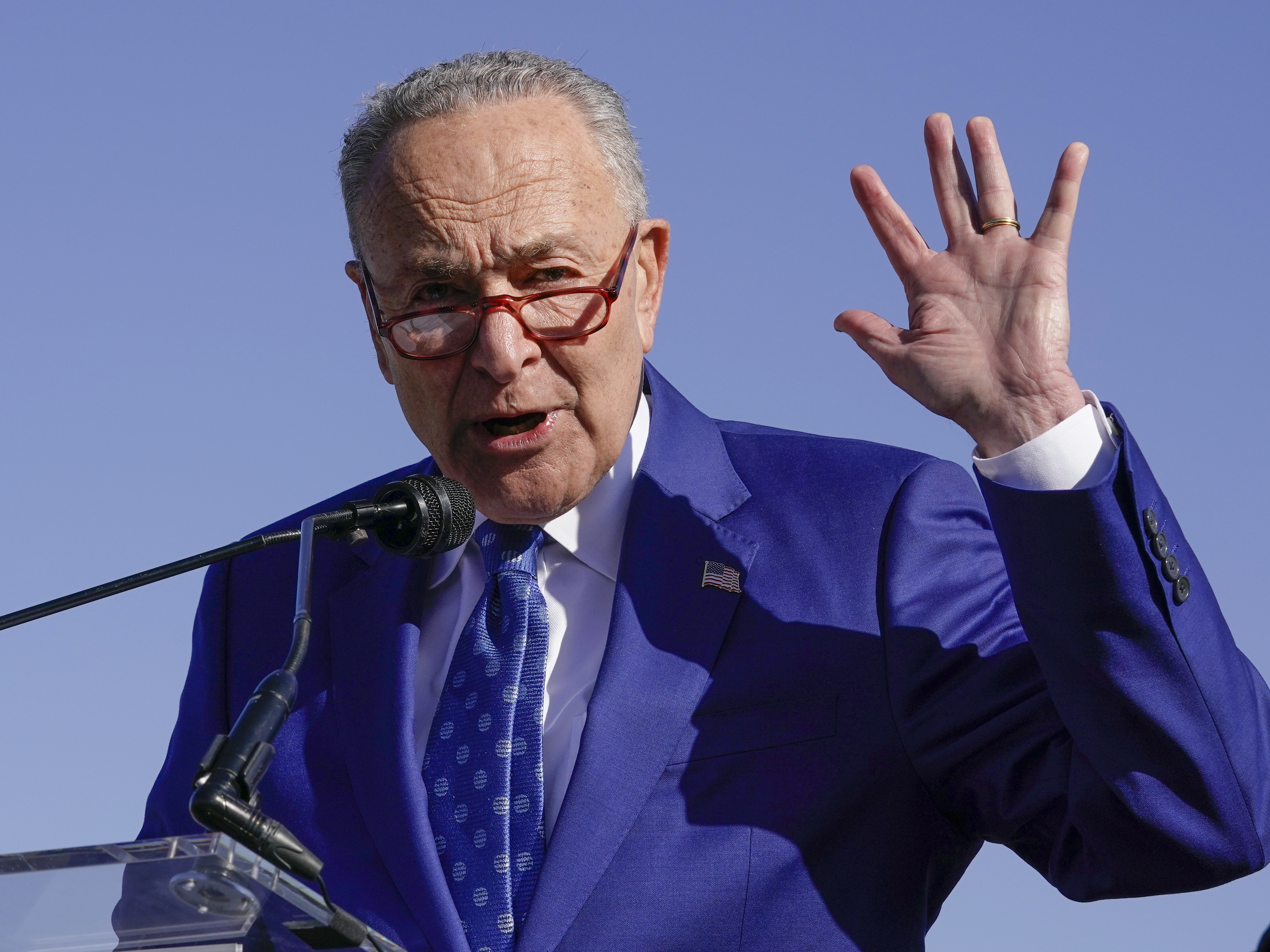 Essential functions such as the military, law enforcement, and air traffic control would have continued. Federally funded agencies and facilities like the national parks, Smithsonian museums and IRS offices would have close. Although federal employees affected by a shutdown lose pay, Congress has traditionally ensured that those employees receive back pay. The previous government shutdown, which began on December 21, 2018, when Donald Trump was president, lasted 35 days.
It came after two brief shutdowns in January and February of this year. In September, Congress came dangerously close to a government shutdown when they passed a government funding plan just hours before a shutdown would have taken effect. The bill was stalled due to stalled negotiations to raise the country's borrowing limit, also known as the debt ceiling.
The extension was one of the major hurdles Congress needed to clear before going on holiday recess. They must still address raising the debt ceiling to avoid sending the United States into default for the first time, as well as passing a critical national security package.
_____
Congress | Don't forget to follow us on Twitter @njtimesofficial. To get the latest updates
(Visited 27 times, 1 visits today)