Denmark midfielder Christian Eriksen was rushed to a medical clinic after collapsing during his team's Euro 2020 opener against Finland on Saturday, and he was given CPR on the field, with soccer officials later saying the player was steady and alert.
Eriksen appeared out of nowhere in the 42nd minute of the game while running near the touchline after a Denmark toss-in.
As a hush fell over the 16,000-strong group, his colleagues gathered around him, and one appeared to put his fingers in Eriksen's mouth to clear his flight path or ensure he hadn't gulped his tongue.
As surgeons showed up on the scene and siphoned Eriksen's chest, his partners shaped a ring around him. Rather than showing an aeronautical film of the arena, Danish TV station DR cut the live TV feed.
The 29-year-old was taken to the nearby Rigshospitalet and regained consciousness.
"We have been in touch with him and the players have addressed Christian," said Peter Moller of the Danish Football Association. 
Acclamation broke out in the Parken arena among both Danish and Finnish fans when it was declared that Eriksen had recovered consciousness. 
"He is progressing admirably and they are playing a counterpart to Christian," Moller said.
The game was at first suspended, but continued for an hour and, after 45 minutes, Finland guaranteed a 1-0 triumph when striker Joel Pohjanpalo headed in on the hour with his side's first effort of the game.
A noticeably depleted Denmark mentor, Kasper Hjulmand, said after the match that the players were given the choice of completing the game on Saturday evening or on Sunday.
"It was more sensible to go in again and really get it over with," Hjulmand said.
A few players, including commander Simon Kjaer, were excessively overpowered by feelings of completing the game, he said.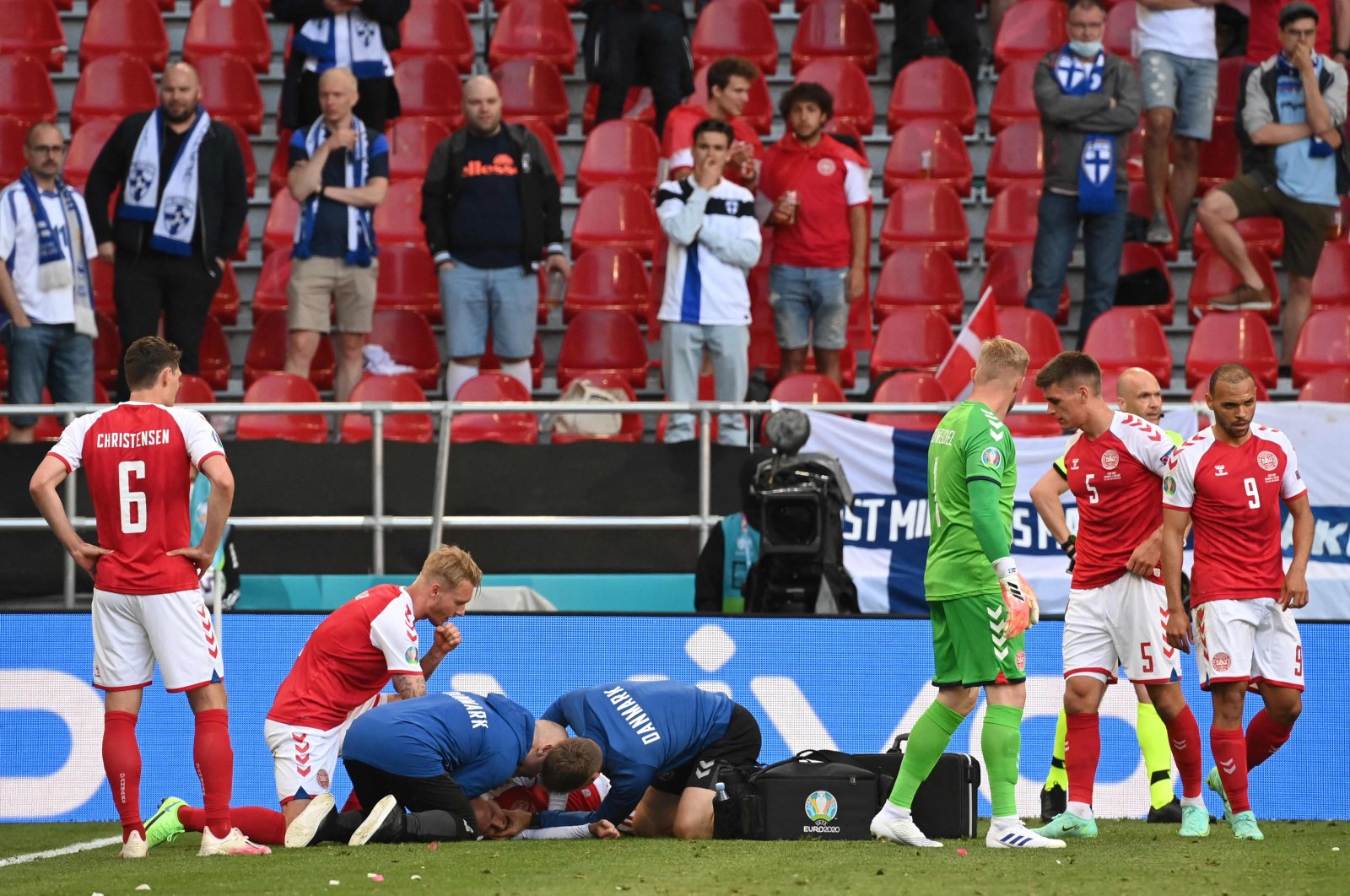 "I completely understand that you can't play a soccer match at this level after witnessing possibly your closest companion fight for his life," Hjulmand said.
Later in the day, Belgian striker Romelu Lukaku, a partner of Eriksen at soccer club Inter Milan in Italy, hurried to a TV camera and yelled "Chris, Chris, I love you" in the wake of scoring in his side's initial match against Russia.
Individuals assembled outside bars in central Copenhagen, many in tears, while Eriksen's condition stayed hazy.
The group at the Parken arena in Copenhagen sang the Danish public hymn and recited "Christian Eriksen" while they sat tight for news, until word at last got through that the player had recovered awareness.
---
Eriksen | Don't forget to follow us on Twitter @njtimesofficial. To get latest updates
(Visited 1 times, 1 visits today)