The Biden administration opened investigations into 5 states over whether or not their bans on mask mandates discriminate against college students with disabilities – a move that marks the maximum competitive action with the aid of the training branch thus far in its efforts to guide neighborhood faculty leaders trying to return students to school correctly amid a surging pandemic.
"The branch has heard from parents from throughout the U. S. – especially dads and moms of college students with disabilities and with underlying clinical situations – about how kingdom bans on widely wide-spread indoor coverings are putting their children at risk and stopping them from accessing in-individual mastering equally," school Secretary Miguel Cardona said Monday in a declaration. "It is truly unacceptable that kingdom leaders are placing politics over the fitness and schooling of the students they took an oath to serve."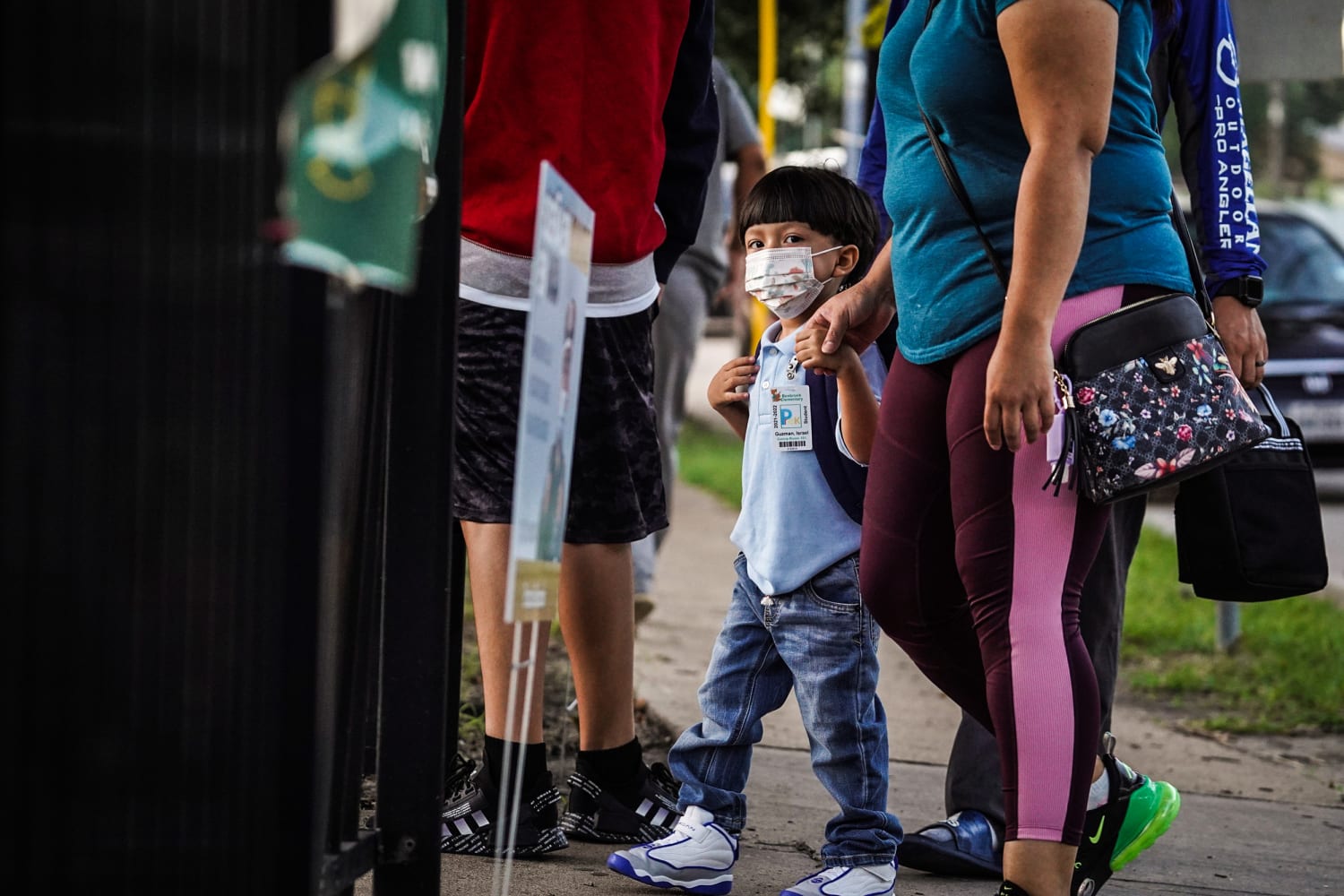 The education branch's workplace for Civil Rights sent letters to the chief country college officers of Iowa, Oklahoma, South Carolina, Tennessee, and Utah, outlining how bans on masks mandates save school districts from implementing health and protection regulations that they determine are necessary to shield college students from COVID-19, particularly students with underlying medical situations related to disabilities.
The investigation will focus on whether or not their bans on masking necessities flout part of the 1973 Rehabilitation Act, which ensures students with disabilities the right to get hold of schooling in a normal instructional environment, alongside their peers without disabilities, to the maximum quantity feasible.
In particular, the letters outline how kingdom mask regulations on schools and college districts "may be preventing faculties… from assembling their felony responsibilities not to discriminate based totally on incapacity and from imparting an identical academic opportunity to college students with disabilities who're at heightened danger of extreme contamination from COVID-19."
The announcement comes as kids in the U.S. – most of whom are not yet eligible to be vaccinated – begin faculty against the backdrop of the surprisingly contagious delta variant that continues to boom in contamination, transmission, hospitalization and loss of life charges throughout the U.S.
Outbreaks have already pressured hundreds of college students and instructors into quarantine, some colleges to virtual mastering, and delayed the beginning of classes by 12 months for others, mostly in locations with masks-optional policies and coffee vaccination costs.
An extra handful of Republican-controlled states, including Arizona, Arkansas, Florida, and Texas, have executive orders or national legal guidelines prohibiting school districts from mandating masks. Education department officials said the civil rights workplace has not opened investigations into them because their bans on masks aren't presently being enforced due to court orders or other state movements – although that would change in the event that they save nearby college leaders from enforcing risk-mitigation techniques they deem necessary.
"The department will fight to protect every student's right to get right of entry to in-person mastering accurately and the rights of neighborhood educators to put in place area policies that allow all college students to return to the school room complete-time in-man or woman competently this fall," Cardona said.
---
Feds | Don't forget to follow us on Twitter @njtimesofficial. To get the latest updates
(Visited 4 times, 1 visits today)