Michael Constantine, who played Gus, the dad of Nia Vardalos' Toula Portokalos in "My Big Fat Greek Wedding," by a wide margin the most noteworthy netting lighthearted comedy ever, passed on Aug. 31. He was 94. Constantine's representative affirmed the information on his passing to Variety. He kicked the bucket of regular causes.
"My Big Fat Greek Wedding" scored a homegrown gross of $241 million of every 2002; No. 2 on the rundown is "The thing that Women Want" with $183 million. The film drew a SAG Awards assignment for remarkable execution by the cast of a dramatic movie. As Roger Ebert described, Constantine's Gus "works in tracking down the Greek root for any word (even 'kimono'), and conveys a toast wherein he clarifies that 'Mill operator' returns to the Greek word for apple, and 'Portokalos' depends on the Greek word for oranges, thus, he finishes up victoriously, 'Eventually, we are in general organic products.'
"Constantine repeated his part in a fleeting CBS series that likewise featured Vardalos and Lainie Kazan in 2003, "My Big Fat Greek Life," and the 2016 film continuation, "My Big Fat Greek Wedding 2," where the wedding was that of Gus and Kazan's Maria after a procedural deformity in their unique pre-marriage ceremony in Greece is revealed, requiring another function.
In an audit of "My Big Fat Greek Wedding 2," the Los Angeles Times said, "Constantine conveys an engaging combination of bluster and blundering as Gus, a man guaranteeing social prevalence who doesn't have the foggiest idea how over utilize a PC mouse. As per Gus, the Greeks created everything, even Italy, and presently he's on an Internet mission to affirm that he is an immediate relative of Alexander the Great. In a grouping that will feel recognizable to any individual who has at any point acquainted a more established relative with Google, this mission will take a town."
Before the "Huge Greek Wedding" marvel, Constantine was most popular as a TV entertainer who played head Seymour Kaufman on James L. Creeks' then-hip-for-TV secondary school parody "Room 222," which ran on ABC from 1969-74 and furthermore featured Lloyd Haynes as instructor Pete Dixon; Denise Nicholas as school advisor Liz McIntyre; and Karen Valentine as understudy educator Alice Johnson. For his work on "Room 222," Constantine was twice Emmy designated, in 1970 and 1971, winning the main time.
He repeated as the Sorcerer on "Electra Woman and Dyna Girl" in 1976 — that very year he got his own show, a harbinger of "Night Court" called "Sirota's Court," a the NBC parody in which he featured as Judge Matthew Sirota.
It ran for 13 scenes. Likewise in 1976 Constantine played one of numerous German Jews trying to escape the Nazis in the component "Journey of the Damned" (1976), featuring Faye Dunaway, Oskar Werner and Lee Grant. He played the dad of Kristy McNichol's person in the prominent TV film "Summer of My German Soldier" (1978) and had a little part in "Roots: The Next Generations" (1979). He guested on a wide assortment of TV series for quite a long time, repeating on "Remington Steele" as an eccentric money manager — and showing up notably in a 1994 scene of "Law and Order." Constantine played the dad of Patrick Dempsey's "Sonny" Wisecarver, a 15-year-old who runs off with a 21-year-old played by Talia Balsam, in the 1987 rom-com "In the Mood." The entertainer had two film gigs in 1996, playing the appointed authority in court thrill ride "The Juror," featuring Demi Moore and Alec Baldwin, and depicting the one who puts a revile on the quick in and out driver who killed his little girl in "Stephen King's Thinner."
Then "My Big Fat Greek Wedding" hit in 2002. Constantine Joanides was brought into the world in Reading, Penn. He started his vocation on the New York stage (however the entertainer made his little screen debut in the beginning of the medium with a solitary appearance on NBC's "The Big Story" in 1949). In 1955 he filled in as understudy to Paul Muni, who played Henry Drummond in the first Broadway creation of "Acquire the Wind." Constantine's acting coaches likewise included Howard Da Silva.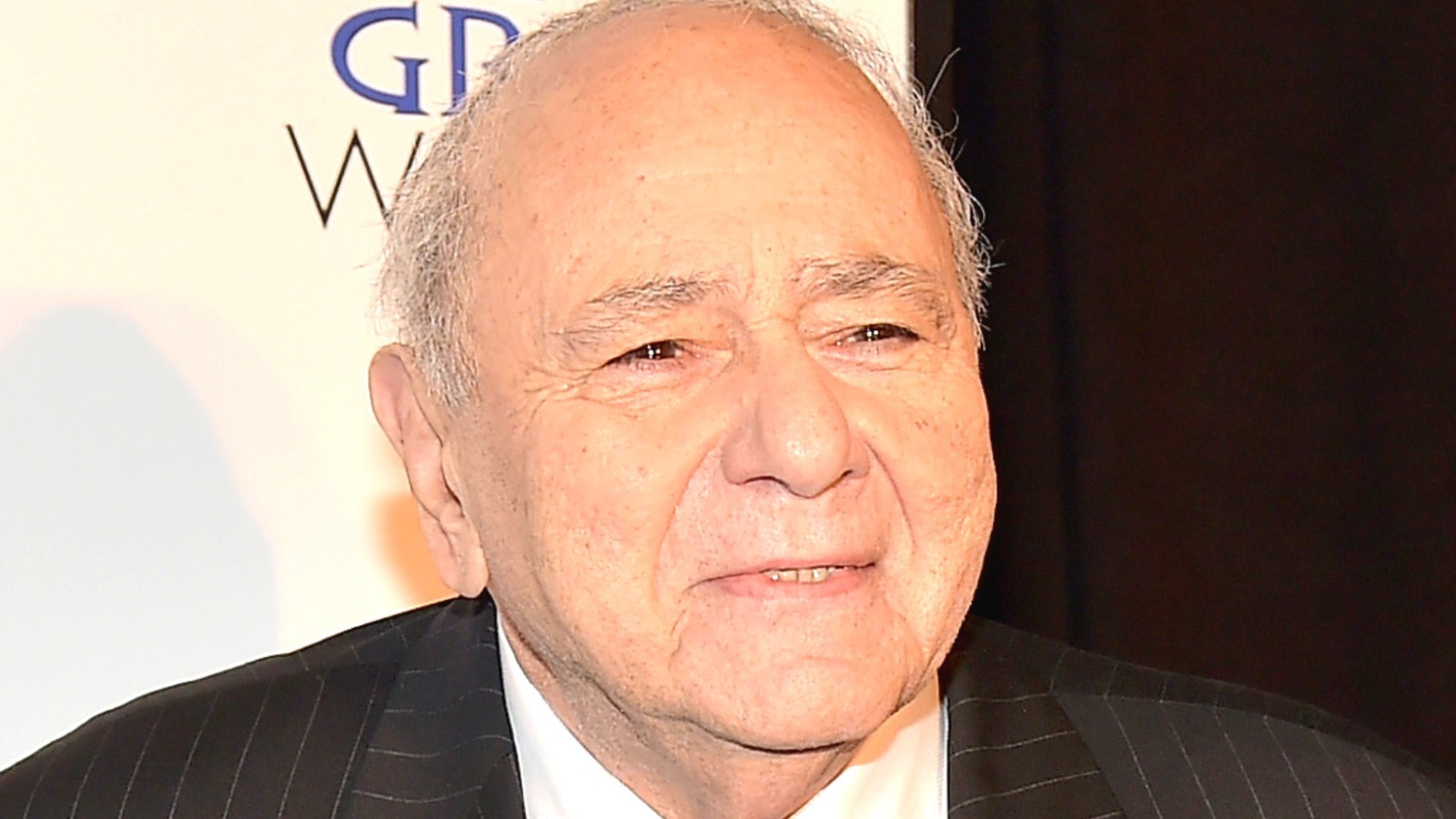 He showed up on Broadway in "Impulse," a play dependent on the Leopold and Loeb case featuring Dean Stockwell and Roddy McDowall, in 1957-58, and in 1959 he showed up in the first Broadway creation of "The Miracle Worker" as Mr. Anagnos, the head administrator of the Perkins Institute for the Blind, the school where Anne Bancroft's Annie Sullivan prepared. He hence showed up in "The Egg" and "Arturo Ui," yet both had incredibly concise runs in 1962 and 1963, individually.
While showing up on Broadway and on different stages, he got by filling in as a night guard and a barker in a shooting display. Constantine made his film debut in Howard W. Koch's death row picture "The Last Mile," featuring Mickey Rooney. In spite of the commonality of the material, the New York Times raved about the film, proclaiming:
"The acting, nearly through and through — we rehash, nearly — is fine. As Mr. Rooney's kindred detainees, Clifford David, Harry Millard, John McCurry, Ford Rainey, John Seven, Michael Constantine, John Vari and George Marcy are completely trustworthy." Constantine played an important supporting part as Big John in Robert Rossen's exemplary 1961 pool picture "The Hustler," featuring Paul Newman. During the 1960s the entertainer guested on "Dr. Kildare," "The Untouchables," "The Twilight Zone," "Perry Mason," "Hogan's Heroes," "My Favorite Martian," "The Dick Van Dyke Show," to give some examples. He repeated on NBC's 1966-67 satire "Hello, Landlord" as John "Jack" Ellenhorn.
On the big screen he showed up in the Delbert Mann-coordinated, Antarctic-set parody "Fast Before It Melts" (1964), featuring George Maharis and Robert Morse; the 1966 "Lover Geste" change; George Roy Hill's "Hawaii," featuring Julie Andrews and Max von Sydow; 1968's infamous "Skidoo,"
"Otto Preminger's fantastic discharge failure of a nonconformity satire," in the expressions of the Austin Chronicle; travelog parody "In case It's Tuesday, This Must Be Belgium" (1969), in which he played a previous G.I. in Italy looking for a tragically missing affection; the illegitimate "Justine" (1969); and "Don't Drink the Water," a transformation of Woody Allen's play in which Constantine played Krojack, top of the Vulgarian secret police. While showing up on "Room 222," Constantine kept a bustling timetable, proceeding to visitor on different shows.
"My Big Fat Greek Wedding 2" was his last credit. Vardalos honored her on-screen father on Twitter, stating: "Michael Constantine, the father to our cast-family, a gift to the composed word, and consistently a companion.
Acting with him accompanied a surge of affection and fun. I will love this man who rejuvenated Gus. He gave us such a lot of chuckling and merits a rest now. We love you Michael."
_________
Michael Constantine | Don't forget to follow us on Twitter @njtimesofficial. To get the latest updates
(Visited 1 times, 1 visits today)