President Joe Biden experienced a fall on stage during the U.S. Air Force Academy graduation, but the White House assures the public that he is in good health. While greeting graduates in Colorado Springs, Colorado, Biden stumbled over a sandbag as he turned to jog back to his seat. Prompt assistance from an Air Force officer and two Secret Service members ensured his swift recovery. Despite being the oldest president in U.S. history at 80 years old, Biden returned to his seat to witness the conclusion of the ceremony. White House Communications Director Ben LaBolt later confirmed Biden's well-being in a tweet. The stage was supported by two small black sandbags, which were also used for the teleprompter during the event.
Questions Regarding Biden's Age and Fitness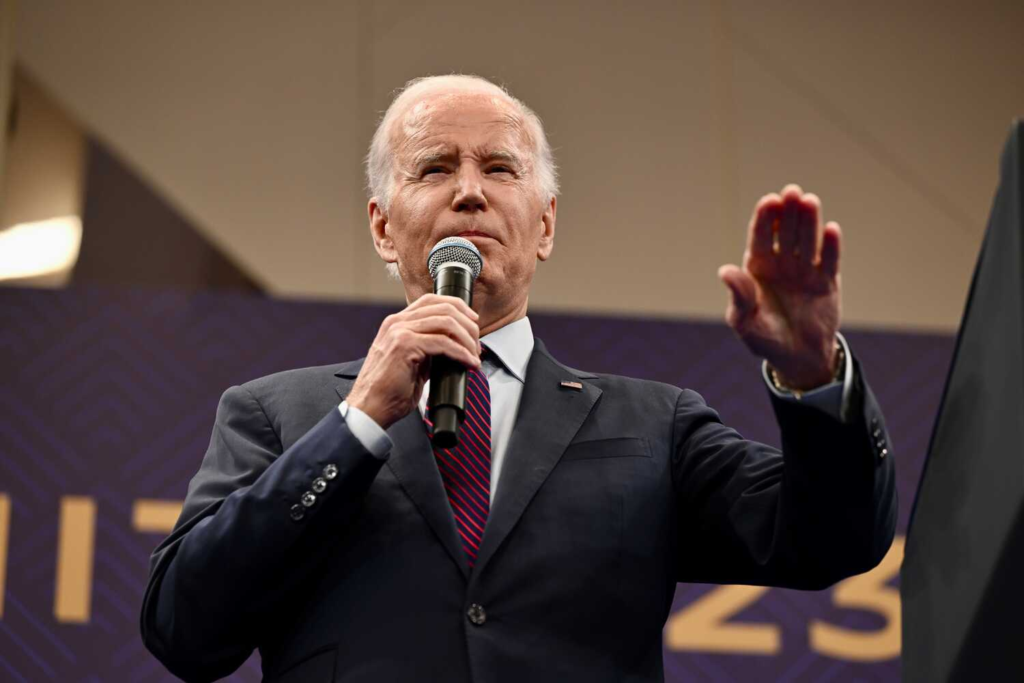 As President Biden campaigns for a potential second term in 2024, his age and physical capabilities have been subjects of scrutiny. Critics point to previous instances of stumbling, such as his difficulties ascending the stairs onto Air Force One and getting caught up in his bike pedals while conversing with reporters near his home in Rehoboth Beach, Delaware. However, Biden's personal doctor stated after his most recent physical examination in February that he remains a healthy and vigorous 80-year-old male, fully capable of executing the duties of the presidency. The doctor noted Biden's stiffened gait, which is attributed to spinal arthritis, a previously broken foot, and neuropathy in his feet.
A History of Public Stumbles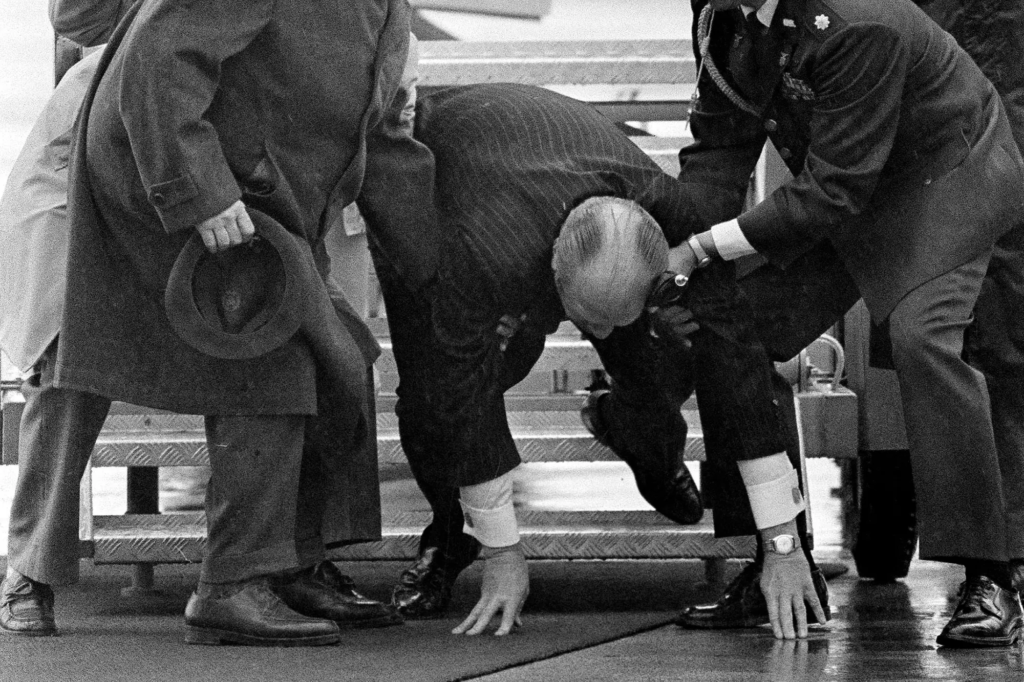 President Biden is not the first national political figure to experience a public stumble. In 1975, President Gerald Ford fell while walking off Air Force One. During a campaign rally in 1996, GOP presidential nominee Sen. Bob Dole of Kansas also fell off the stage. In 2012, President Barack Obama tripped while ascending stairs to a stage, later humorously stating that he had missed a step due to his enthusiasm. Concerns about President Donald Trump's health arose when he cautiously descended a ramp during the 2020 West Point commencement. Responding to news of Biden's fall, Trump, campaigning in Iowa, expressed hope that the president was unharmed, highlighting the importance of caution in such situations.
---
New Jersey Times Is Your Source: The Latest In Politics, Entertainment, Lifestyle, Breaking News, And Other News. Please Follow Us On Facebook, Instagram, And Twitter To Receive Instantaneous Updates. Also Do Checkout Our Telegram Channel @Njtdotcom For Latest Updates.
(Visited 132 times, 1 visits today)