"Selling Sunset" returns for a fourth season, with a few new Oppenheim Group members and, of course, more drama to unpack. For some, a new day is on the horizon. Chrishell Stause, a recent divorcee, is embarking on a home-buying journey, and Heather Rae Young married boyfriend Tarek El Moussa.
However, the sun is setting on one particular shattered friendship.This season's central theme is relationships, both new and old. Prior to the series' return, photos of Stause and her boss, Jason Oppenheim, catching flights and feelings surfaced on social media.
The two are now a confirmed couple, but fans will have to wait until Season 5 for the series to address their relationship.This season begins with an expecting Christine Quinn, who is temporarily out on maternity leave, and the Oppenheim brothers looking for a few replacements to help out around the office.
Oppenheim enlists the assistance of former soap-opera star-turned-agent Vanessa Villela, as well as returnee Emma Hernan, who has previously worked with the Group — and who Quinn claims dated her ex-boyfriend at the same time as her.Aside from the extravagant homes, the main focus of "Selling Sunset" Season 4 is the breakup of Mary Fitzgerald and Quinn's friendship.
Their relationship has crumbled after five years. Fitzgerald and Quinn had a squabble in Season 3, but Fitzgerald thought they'd worked it out. (Later, she'd discovered Quinn's pregnancy via social media, like some plebeian.) This season's interactions show that taking the high road isn't always the best option.
Quinn claims during a lunch date with Villela in Episode 2 that she and Fitzgerald were "really, really, really close" until Stause joined the brokerage and changed the dynamic. Quinn, harping on the theme of loyalty, mentions Fitzgerald's friendship with Hernan. Despite the fact that they had broken up years before, she felt it was appropriate to express her displeasure now because she "wasn't aware that Mary had continued her friendship with Emma after the cheating came out.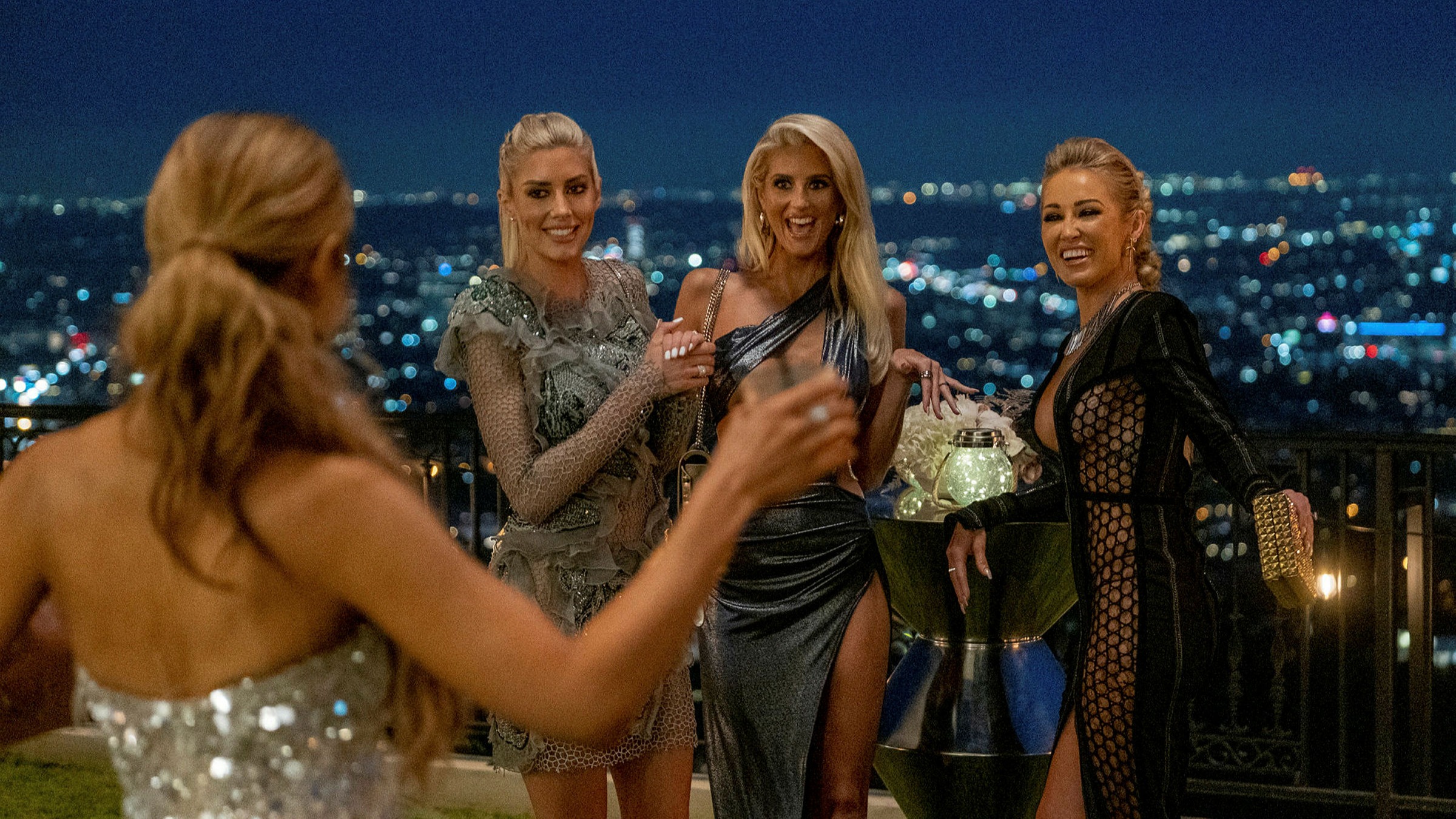 " (Fitzgerald stated that not only did Hernan not play a role in her breakup, but Quinn also did not express that their friendship had hurt her.)Quinn acknowledges that she misses her relationship with Fitzgerald and that it will never be the same, but she rejects any attempts at civility from Fitzgerald.
Fitzgerald, who was not invited to Quinn's baby shower, buys a gift for the newborn and sends it with her assistant, but Quinn refuses to accept it.Fitzgerald, who is tired of being in "the line of fire," resigns to being the bigger person and withdraws herself from the equation, along with Stause and Heather Rae El Moussa, who are both exhausted by Quinn's antics. While Maya Vander and Davina Potratz are unaffected by Quinn, every other agent has a beef with her. Quinn, whose treatment of Stause was initially misconstrued as newcomer hazing, never seemed to like her.
Their relationship deteriorated as early as Season 1, when Stause inquired about Fitzgerald's engagement (e.g., a prenup, who foots the bill, etc.).
That, however, is constantly undermined by Quinn's new web of tales. Quinn's friendships aren't alliances; they're dictatorships. Quinn defines loyalty as "If I don't like somebody, you don't like somebody," which isn't unheard of, but she believes that longtime friends must defend her regardless of whether she has wronged another party and must atone for it.
Quinn appears by chance at Fitzgerald and Oppenheim's birthday party for their dogs Niko and Zelda in Episode 5. Rather than yelling at Quinn, Fitzgerald storms out of the house and questions Oppenheim about why he invited her.
Quinn makes a scene, taking Hernan aside to discuss things. During the conversation, Hernan insists that they did not have an overlapping timeline, while Quinn embellishes the story, claiming that her ex-boyfriend and her were shacking up and engaged. Potratz, who had yet to return to the brokerage, was the only person she informed.
Quinn pays a visit to Potratz's first open house with the Group in Episode 9. Potratz recounts a conversation the agents had about Hernan's side of the story and tells Quinn that she told the agents she didn't know Quinn at the time.
Quinn reacts angrily, saying, "You shouldn't even have said that because that's admitting," and questions her ostensible loyalty. Fitzgerald takes it upon herself to confront Quinn after downing a shot. Fitzgerald pours her heart out to Quinn in Episode 10, appropriately titled "One Last Hail Mary," outlining how each woman in the office is frustrated with her and pushing back on the series of events that Quinn believes occurred.
"I will hold you accountable for things you do to people I care about, like Emma," Fitzgerald says. "You can't just keep lying and saying things and expecting them to be true."Quinn walks away, refusing to admit any wrongdoing on her part.
Season 4 of "Selling Sunset" emphasizes the importance of having people in your corner who will call you out when you've done wrong and actively push you to be better. However, only you can hold yourself accountable — and Fitzgerald's good-natured attempts to extend an olive branch could not have saved this relationship.
_______
Setting Sunsets | Don't forget to follow us on Twitter @njtimesofficial. To get the latest updates
(Visited 14 times, 1 visits today)