If you haven't seen "The Masked Singer" Season 6, Episode 11, "Group A Finale," which aired on Fox on December 2nd, don't read on.
Faith is required for "The Masked Singer." On the eleventh episode of Season 6, "Group A Finale," singer Faith Evans revealed herself as the Skunk. She didn't stink — in fact, the panellists on the show argued that her performance was one of the best in "Masked Singer" history. Nonetheless, with the Group A finals down to her and the Bull, the Skunk was defeated.
Because there were only two finalists, the contestants sang a second song as a duet with a guest after their initial songs. Skunk performed with Michael Bolton, while Bull performed with Jesse McCartney, who played the Turtle in Season 3. (and ended in second place).
Nicole Scherzinger and Robin Thicke got it right for Skunk and agreed that it was Faith Evans. Jenny McCarthy Wahlberg mistook Mary J. Blige for Mary J. Blige. Ken Jeong also chose Mary J. Blige.
"I've always thought it'd be a fun show to be a part of," Evans told Variety. "So when my manager got the call, I was overjoyed." In the last three or more years, I haven't performed at all. So it was exciting to be able to work on a show that I already enjoy watching and that is based in Los Angeles. And I had enough time to plan ahead of time. "I was ecstatic and honoured to be asked."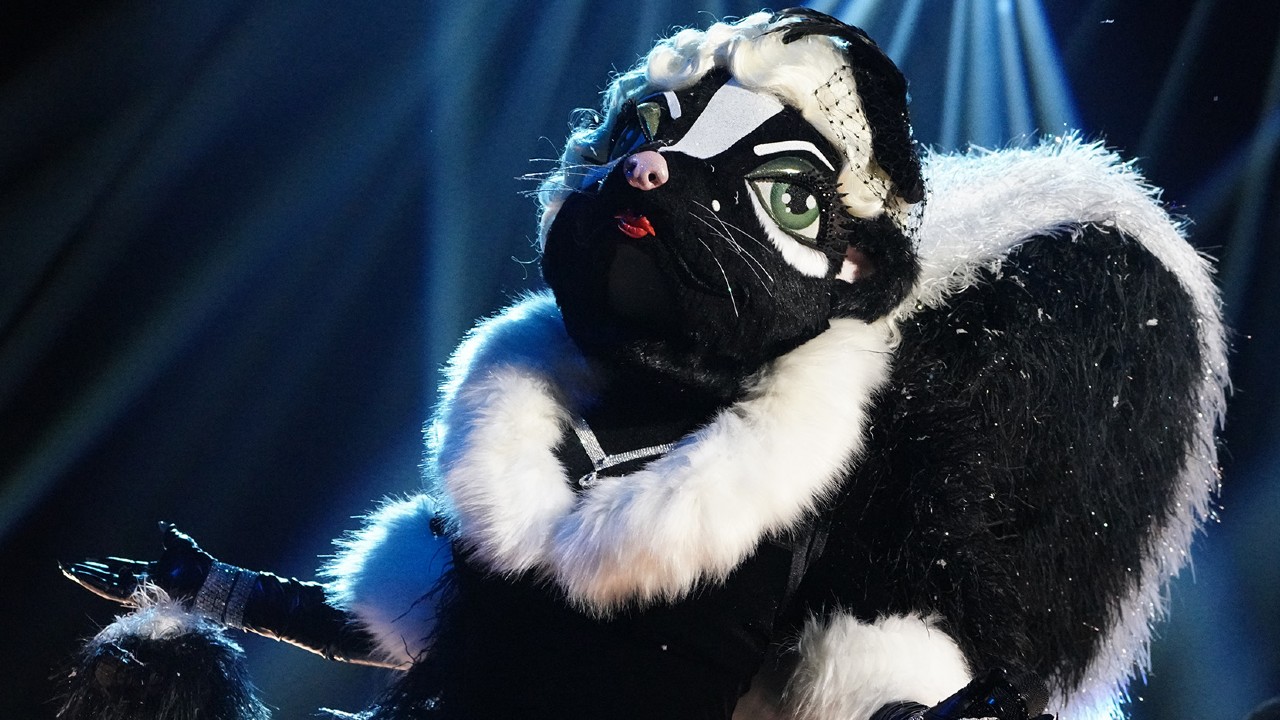 Evans performed "I Never Loved A Man (The Way I Love You)" by Aretha Franklin as Skunk, and "Ain't No Mountain High Enough" by Marvin Gaye and Tammi Terrell as a duet with Michael Bolton.
"We had one rehearsal, and I was still masked," Evans said of singing on stage with Bolton in costume. "But the funny thing was, I kept seeing him like, I'm not sure if they told him the clue before." He kept looking, as if he was trying to figure out who this person was. Because we sang together at a house party in Malibu years ago.
And we ended up singing four or five songs simply around the piano. And I'm thinking, "I know he's not going to remember that, but I'm sure once he sees who I am, it'll come back to him."
Her previous performances included Sam Smith's "Diamonds," James Brown's "It's a Man's, Man's, Man's World," Gladys Knight & the Pips' "Midnight Train to Georgia," Teena Marie's "Square Biz," and Etta James' "At Last."
"The first one was extremely difficult because I chose a song that wasn't typical of the genre that people are used to hearing me sing," she explained. "It wasn't a song I'd ever sung before. Because it was the first performance, we had to make some adjustments to the mask in particular. Because I couldn't breathe, sweat was pouring from every pore, and I nearly choked while singing. After that, I definitely stated that I'm going to stick to songs that I'm completely familiar with."
Evans then stated that she planned to sing "And I Am Telling You I'm Not Going" from "Dreamgirls" next.
Evans stated that her appearance on "Masked Singer" reignited her desire to perform, and she has already booked a few dates for next spring. Evans, however, maintains that family comes first because she is preoccupied with caring for her autistic son. "I chose to be here at home to help facilitate everything that he needs," she explained. "It did show me that, hey, you can still do this." That doesn't change my availability much."
The panellists, mostly Thicke, had guessed Evans from the start. Mary J. Blige, Toni Braxton, Janet Jackson, Sade, Lauryn Hill, Yolanda Adams, Jill Scott, Fantasia Barrino, Janelle Monae, Erykah Badu, Taraji P. Henson, Queen Latifah, Tamar Braxton, Jennifer Hudson, Cynthia Erivo, and Brandy were among those mentioned during the season.
"I had a feeling Robin would [recognise my voice]," she explained. "We've collaborated a few times before, and aside from the record we released, we had a duet together ten years ago." But there was a time when I would simply pass by his house. He's like family to me, so I assumed he'd know."
"Throughout my career, I'd say just as many people have been inspired by my person as by my music," Evans said in her final voiceover for Thicke. I was at church with my good friend Whitney Houston, may she rest in peace, when I noticed a young lady crying. I believe she is crying because she clearly sees Whitney Houston. So the lady stood up and said, "My song got her through so much." 'I know God is real because I never thought I'd ever see you in my life!' she sobbed. Then I start crying because I believe she's referring to Whitney. 'Oh my God!' I exclaimed. It made me realize that my actions and the difficulties I've faced didn't just make me stronger; they also aided others. And I'll carry that with me for the rest of my life."
"I loved it," Evans said of his choice of the Skunk costume. "I thought it was a great idea. And once I got into it, it was time-consuming. It was extremely hot. But it was still seductive. And I chose the skunk not only because it's a cute little sexy skunk, but also because I'm biracial. I was thinking about the black and white thing, but that was just a joke."
Faith Evans (Skunk) joined Willie Robertson (Mallard) and Bobby Berk (Caterpillar) as the next celebrity to be unmasked on Season 6 of "The Masked Singer," following Natasha Bedingfield (Pepper), John Lydon/Johnny Rotten (Jester), "Mama June" Shannon and Alana "Honey Boo Boo" Thompson (Beach Ball), Rob Schneider (Hamster), Ruth Pointer (Cupcake), Larry the Cable
For the first time since the pandemic began, "The Masked Singer" began Season 6 with the return of a studio audience. Baby, Banana Split, Beach Ball, Bull, Caterpillar, Cupcake, Dalmatian, Hamster, Jester, Mallard, Mother Nature, Octopus, Pepper, Pufferfish, Queen of Hearts, and Skunk are among the costumes available this season.
Season 6 contestants have received a total of 85 Grammy nominations and 27 wins, three Academy Award nominations, 12 Emmy nominations, 12 Razzie Award nominations, two Super Bowl appearances, and two Lifetime Achievement Awards.
The panelists on the show are competing for a "Golden Ear" trophy based on their first impressions of each masked performer (which McCarthy has won the last two seasons). Jeong and Scherzinger were one point ahead of everyone else going into episode eleven.
Skunk's first impression was Faith Evans, while McCarthy Wahlberg's first choices were Gloria Gaynor and Roberta Flack. Anita Baker was chosen by Jeong. For her first impression, Scherzinger chose Deborah Cox, Fantasia, and Mary J. Blige.
Thicke now has a point, and it's a three-way tie between him, Jeong, and Scherzinger.
This season, a "Take It Off" buzzer allowed the show's panelists to demand a celebrity remove their mask ahead of time if they're certain they know who it is. If they're correct, they'll get two extra points toward the Golden Ear total. However, the buzzer was only used twice, and both times were incorrect. The buzzer has been decommissioned for the season.
____
The Masked Singer | Don't forget to follow us on Twitter @njtimesofficial. To get the latest updates
(Visited 23 times, 1 visits today)