The Usos held their Smackdown Tag Team Championships this evening at Summerslam, scoring another triumph over the dad/child association of Rey and Dominik Mysterio.
While there were a few indications of disagreement between the Mysterios in the development to the match, it didn't actually factor into the match's completion.
All things being equal, Rey Mysterio got trapped in a progression of label group combo moves after Dominik was taken out outwardly of the ring while at the same time attempting to forestall a twofold sprinkle on his dad. The triumph proceeds with the Usos' seventh Tag Team Championship run.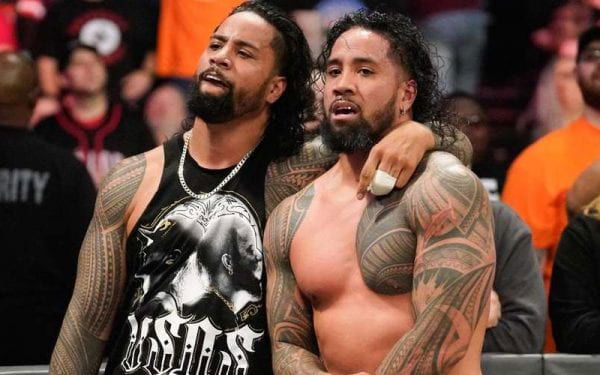 The Usos and Mysterios have fought for quite a long time, beginning when the Mysterios were Tag Team Champions. After Rey Mysterio had a brief fight with Roman Reigns (which finished in a Hell in a Cell match), the Usos began to focus on the Mysterios and their Smackdown Tag Team titles. The Usos won the Smackdown Tag Team titles at Money in the Bank, and the Mysterios have spent the last month attempting to get the titles back.
Notwithstanding, all the while, Dominik gave a few indications of opposing his designed dad and surprisingly depended on cheating (ineffectively) at a certain point.
The Usos' triumph guarantees that the Bloodline will in any case be advocate after Summerslam. The Usos' cousin Roman Reigns is at present WWE Universal Champion and is set to feature Summerslam in a match against John Cena. On the off chance that Reigns lose, he's consented to leave WWE, which obviously would place the whole Bloodline in risk.
Concerning the Mysterios, it's difficult to say what's on the horizon for them. The pair have been a label group for an entire year, and it appears to be a subsequent title run isn't right now in progress.
Given Dominik's new prods of issues with his dad, could we be seeing the Mysterios start off a quarrel in the coming weeks?
_________
Summerslam | Don't forget to follow us on Twitter @njtimesofficial. To get the latest updates
(Visited 1 times, 1 visits today)