"Gun violence is America's epidemic. But we shouldn't allow that. We must act, "said Biden.
President Joe Biden called gun violence an "epidemic" in the U.S. on Friday and renewed calls on Congress to introduce gun control measures to his desk after another mass shooting, this one at a shipping center in Indianapolis.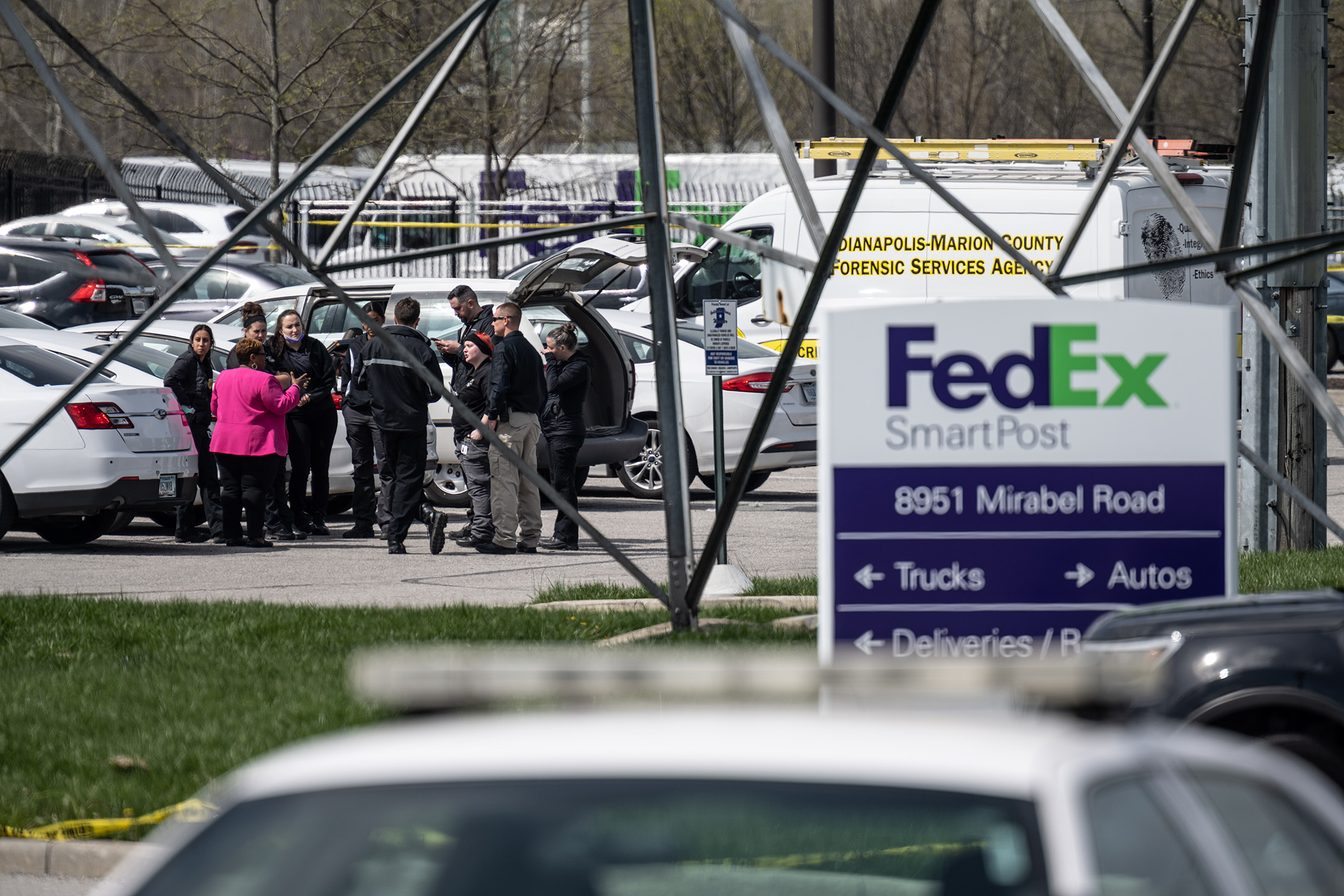 The mass shooting Thursday night at a FedEx facility left eight people dead, followed last month's mass shootings in Atlanta and Boulder, Colo. It was at least the city's third mass shooting this year, said officials at a press conference Friday. They said they had not yet identified the suspect or a motive and gave little information on the case.
"Gun violence is America's epidemic. But we shouldn't allow that. We must act, "Biden said in Friday's statement. "God bless the eight fellow Americans we lost in Indianapolis and their loved ones and pray for their recovery."
In his speech, the president ordered U.S. flags to fly at half-staff as he did in the aftermath of the Atlanta and Boulder shootings.
Biden said, like Vice President Kamala Harris, he was briefed on the shooting. Indianapolis Police Deputy Chief Craig McCartt said the shooter, who died of an apparent suicide, "appeared to fire randomly."
Last week, Biden introduced a spate of executive measures to slow gun violence, including reforms to rein back so-called ghost weapons and ordering the Department of Justice to release a new annual report on gun trafficking. He also called for the Justice Department to enact a "model" red flag rule, also known as an extreme risk protective order.
In Friday's speech, Biden reiterated his call for the Senate to adopt House-passed legislation to close the so-called Charleston loophole, add mandatory background checks, and re-authorize the Violence Against Women Act.
"Too many Americans die daily from gun violence," Biden said in the tweet. "It stains our character, piercing our nation's very soul. We can, and must, act more to save lives. "
House Majority Whip Jim Clyburn (D-S.C.) said last week that he believes Congress can bring bipartisan legislation passed, but such legislation faces an uphill Senate challenge that Democrats hold by the slimest possible majority and will require 10 Republicans to get on board. Democrat-backed weapons control policy attempts have failed in recent years.
"We can't give up just because it's hard, just because politics are puzzling," said Friday White House Press Secretary Jen Psaki.
The campaign comes as Congress weighs Biden's multi-trillion-dollar infrastructure plan and social justice initiatives. Psaki said Friday that "leaders should do more than once."
---
Biden | Don't forget to follow us on Twitter @njtimesofficial. To get latest updates
(Visited 1 times, 1 visits today)