Adam Scherr (former WWE superstar Braun Strowman) spoke with EC3 about his experience filming 'Free Your Narrative 2′. Here's what Strowman had to say about how his life changed after signing with WWE and how being released affected him:"To say the least, being able to work on this project changed my life."
Just having to be on all the time, being scrutinised by the entire world, every step you take, every text you type, every word you say, and so on, and now finally having a chance to let it all out. Everything I've been storing away. Coming from the small town of Sherrills Ford, North Carolina, I was thrust into the world of professional wrestling, WWE, and sports entertainment. I knew everyone in town because I grew up in a small town. I was essentially the community mechanic. I worked on everyone's vehicles. I noticed everyone. At the same time, living out of a suitcase for a month and a half or two months at a time for six years was extremely time consuming.
I stayed at a Marriott for 765 nights. Being gone, missing out on so many different things, and falling into the trap that comes with celebrity of believing you're something you're not. I began to transform into someone who was not me. I began to believe the hype. I started allowing the negativity on social media and the internet to get to me. It began to consume me from within. I honestly began to despise the wrestling business, which surprised me because I had fallen in love with it as an outsider coming in, not having grown up in the indie scene. came in as a result of competing in World's Strongest Man.
That is how Mark Henry and I met and became friends. I'd always had that looming cloud over me because I hadn't paid my dues. I got a lot of flak for that, but if people knew how difficult it was to make a name for myself competing in World's Strongest Man, travelling around the country starting on my own dime, working 60-70 hours a week trying to pay the bills, then flying around the world on my own dime making a name for myself, they would understand. I had the opportunity to meet Mark at The Arnold Classic in 2011, I believe. Then, in 2012, we reconnected and rekindled our friendship at the World's Strongest Man competition. All of this crazy stuff happened to me, and it shaped me into someone I didn't want to be. My departure from WWE came out of nowhere. It put me in a bad mood because that was all I had ever cared about in my life. Being a WWE Superstar seemed to me to be the pinnacle.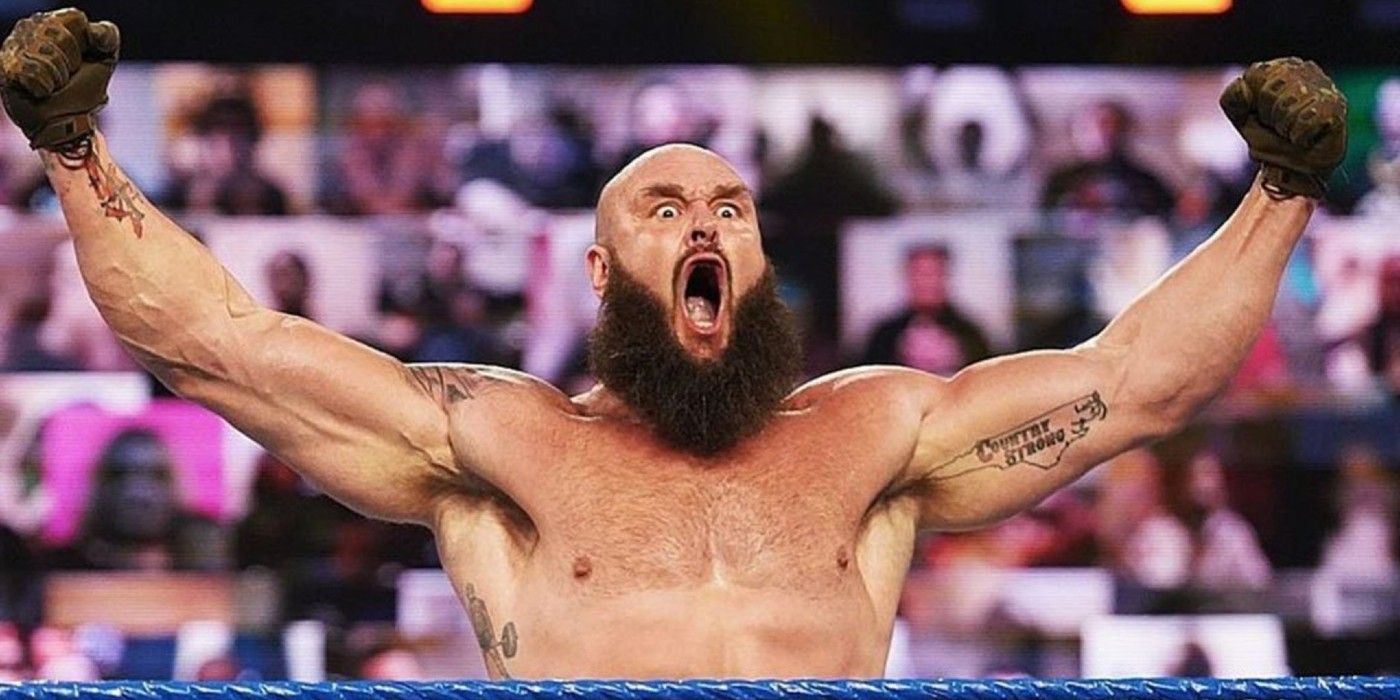 It's great that people are more willing and open to discussing mental health. We tell stories and talk about the wrestlers' trials and tribulations, as well as what it took to overcome them. The majority of that is mental. Even with physical injuries, there is a mental component to overcoming these obstacles. I finally had the chance to play Adam, to let everything out, to be myself, and to show the world who I am. I've had an incredible career as this monster, this corporate monster that was created and I became.
I didn't always have the chance to show Adam, my human side, that despite my size, I'm a real person. I am enormous. I can rip people's skin off with my bare hands and still be a caring, kind person. This was the first time I had the opportunity to be completely creative, with no ifs, ands, or buts. What I said I wanted to do came to fruition. It was incredible to be able to work on this project with some of my closest friends and guys who reached out when I had no one else to turn to, when I thought I was drowning.
____
WWE | Don't forget to follow us on Twitter @njtimesofficial. To get the latest updates
(Visited 5 times, 1 visits today)