Columbus police fatally shoot a girl brandishing a knife while reacting to an alleged stabbing call.
Police in Columbus, Ohio, USA, shot and killed a Black teenager after approaching her while responding to a report on an alleged stabbing, according to officials and relatives of the young woman.
Tuesday's shooting came as a jury in Minneapolis reached a guilty verdict in the trial of an ex-police officer charged with murdering George Floyd, an unarmed black man, kneeling on his neck during last year's arrest.
At a news conference in Columbus, police released body-camera video of the latest shooting, and interim police chief Michael Woods said officers involved in the incident responded to an emergency call from someone suspected of stabbing.
Police arriving at home encountered a chaotic scene with several people on a house's front lawn where the girl, seen brandishing what appeared to be a knife, charged another individual who fell backward, the video revealed.
A police officer then opened fire on the teen, collapsing against a car parked in the driveway. The video then shows a kitchen knife lying on the pavement near the teenager.
The girl was taken to a hospital where she was said to be dead. If someone else was wounded, it was unclear.
Authorities said the fatally shot girl was 15 years old. But family members named her 16-year-old Makiyah Bryant.
'Destroying'
Woods said police would decide if the killing meets state law, which states "deadly force can be used to defend yourself or a third party." The chief did not name the officer who shot her but said he "would be taken off the street" pending an investigation.
Ned Pettus Jr, the city's director of public safety, pleaded for calm as the investigation unfolds and details are revealed in what he called "a tragic" loss of life.
"Fast, fast replies can not come at the expense of correct replies," Pettus told reporters, appearing alongside Woods and Columbus Mayor Andrew Ginther.
The Ohio Criminal Investigation Bureau "will conduct a completely independent investigation, making it public," Pettus said. "If an officer violates policy or statute, if they do, they will be kept accountable."
The mayor said it appeared from an initial analysis of the footage that the fire-opening officer "acted to protect another girl in our culture."
"But another young girl won't come home tonight," Ginther said, adding, "I ask everyone to pray for peace. We pray for this family tonight, for this community and for our neighbours. "
Protest – Against US Police Shoot
The killing set off demonstrations in Columbus, attracting crowds at the shooting scene as well as at the city police headquarters.
Hundreds of demonstrators moved past police barriers outside headquarters and surrounded officers as they showed the body-camera footage inside. Many chanted, "Say her name!" while others emphasized the victim's age by yelling, "she was just a child."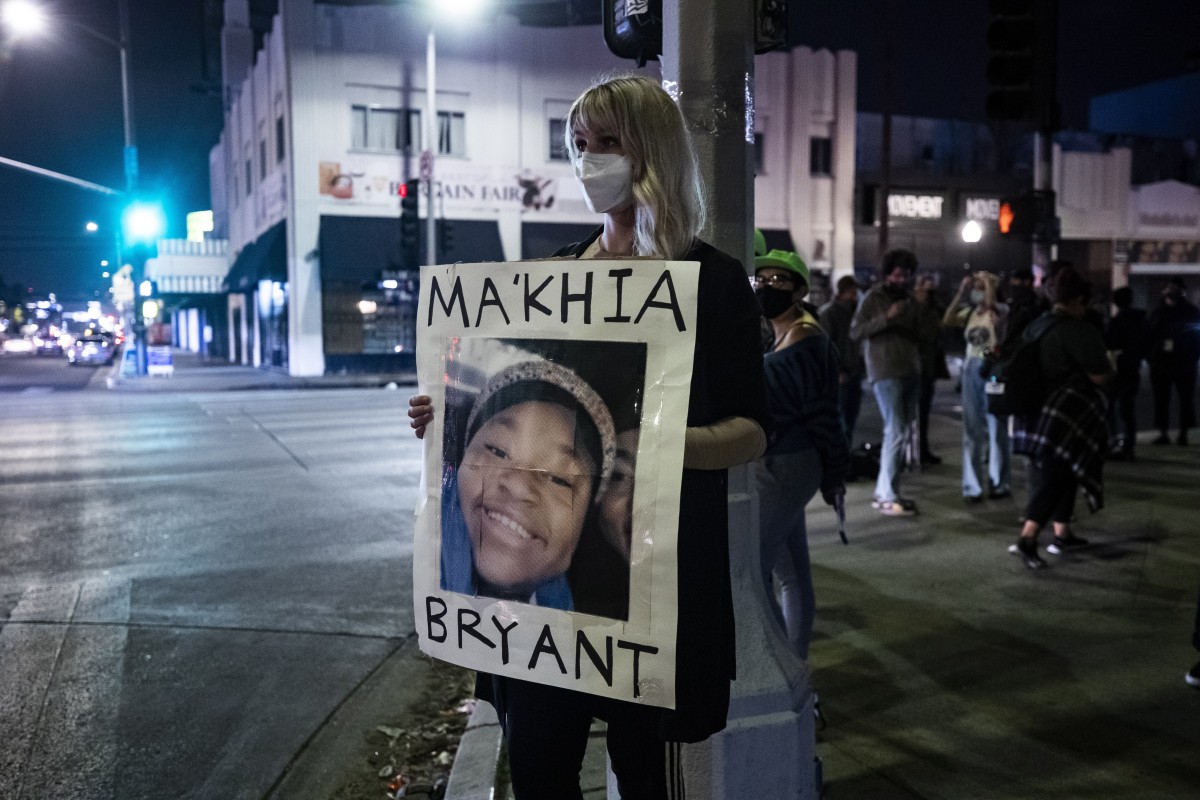 Bicycle officers held demonstrators back and threatened the crowd with pepper spray.
Kimberly Shepherd, 50, who has lived nearby for 17 years, said she knew the victim.
"It's certainly changed the neighborhood, but nothing like this," Shepherd said of the shooting. "But this is the worst thing that's ever happened here, and sadly it's in police custody."
Shepherd and her 51-year-old neighbor Jayme Jones had welcomed the former Minneapolis cop Derek Chauvin's guilty verdict, accused of murder and homicide in Floyd's killing.
But things quickly changed, Shepherd said.
"We enjoyed the decision. But you couldn't enjoy that, "said Shepherd. "Because as you got one phone call he was guilty, I'm getting the next phone call that's happening in my neighbourhood."
---
Police | Don't forget to follow us on Twitter @njtimesofficial. To get latest updates
(Visited 3 times, 1 visits today)