Marco Gobbetti, who led the turnaround at Burberry, will leave the British luxury fashion house at the end of the year to return to Italy and lead Salvatore Ferragamo.
Burberry (BBRYF) announced Gobbetti's resignation in a statement on Monday, sending the company's percentage rate to an eight-percent decrease in London. The stock closed bought and sold, 7% lower than the previous day's close.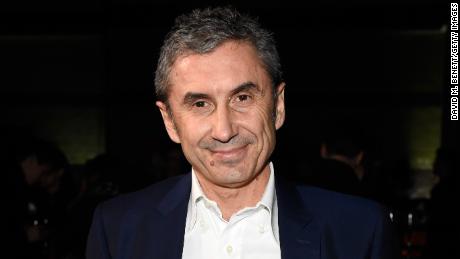 "Marco, who has led the transformation of Burberry's logo and commercial enterprise, maybe stepping down after nearly five years with the business enterprise to soak up every other possibility in an effort to enable him to go back to Italy and be in his circle of relatives," Burberry stated.
Gerry Murphy, the agency's chairman, said that the board became "evidently disillusioned" with the aid of Gobbetti's selection, but they still understood "his choice to go back to Italy after nearly twenty years overseas."
"With Burberry re-energised and firmly set on a route to robust growth, I sense that now is the right time for me to step down," Gobbetti said.
In a separate declaration, Salvatore Ferragamo showed that Gobbetti could emerge as the employer's CEO "as quickly as he is launched from his contractual responsibilities" at Burberry. Ferragamo stocks outperformed the 0.2% found in Milan.
Rather than becoming a member of Burberry, well known for its trench coats, Gobbetti spent thirteen years at French luxury goods giant LVMH (LVMHF), in which he became the CEO of Givenchy and Celine.
---
Burberry | Don't forget to follow us on Twitter @njtimesofficial. To get latest updates
(Visited 6 times, 1 visits today)